Every business nowadays wants to stand out from other businesses out there. Most of them do this by having a strong web presence. Some businesses need a website urgently. But they lack the ability or patience needed to create one. Some have a website but don't have a strong content managing system running it. These are cases where WordPress hosting plays a major role.
WordPress has some incredible features. These features enable you to both enhance and build up a sophisticated website. In this article, we will give you 10 reasons for choosing WordPress hosting for your business website.
It is a simple to host CMS
WordPress is powering 60% websites in the entire World Wide Web. It comes pre-installed as a CMS with most hosting plans out there. Hosting plans also provide one-click installation for WordPress. You can choose any hosting provider you wish for WordPress hosting. Be it fast or just the cheapest hosting provider.
Easy to use
WordPress hosting is very simple to use. You need to know nothing about coding. The interface of WordPress is very intuitive. You can very easily add images, new blog posts or pages to your website. Due to easy interface you can do it on a regular basis without much hassle. WordPress will save your valuable time by making website designing less complicated.
Search engines are very fond of WordPress based websites
Each business wants its website to rank on a search engine. Websites with WordPress hosting are easy to index and read by search engines. This is due to WordPress having a clean and simple interface. WordPress allows you to make your website SEO friendly by letting you add Meta tags, descriptions and title for each page of your website. You can also add them to images and posts on your website.
Completely free to use
WordPress is 100% free to use for any type of website. Some people assume that due to it being free, it will not be beneficial for their website. But it is a completely different case for WordPress hosting. It has some features that are no available on highly sophisticated and paid CMS's. Due it being free, you can spend the money you save on other aspects of your website or business.
WordPress is open source
WordPress has no commercial limitations or restrictions. It is a completely ad-free and open sourcing CMS. WordPress due to being open source has been made by highly professional programmers. It has been refined by them in a way that you can customize your website to your liking. It is not like those paid CMS's that are made by software companies.
You get a 100% customizable website
Using WordPress hosting you can create a 100% unique website. WordPress lets you choose from 2600+ free themes or buy one of those premium themes to build your own website. These themes are customizable as well. You can customize things like colors in background, fonts or the complete layout of the website. WordPress has a theme specific for each type of website. With it you can build e-commerce website, a blog website, a news website or a business related website. You can install a theme by a couple of clicks. You need not be a technical user for this.
WordPress is always the most improved and updated
Being open source makes WordPress hosting a force to be reckoned with in the world of CMS's. A highly skilled team of programmers are always finding ways to improve it and keep it updated with the latest trends in web design and development. WordPress nowadays installs it updates automatically, so you don't have to worry about that. These updates simultaneously make WordPress and your website secure.
It is a mobile friendly CMS
Websites with WordPress hosting are very mobile friendly. Most business websites these days try to make their website mobile friendly. This makes their websites easy to access even on the go. Mobile website usage is increasing daily. Customers these days tend to avoid websites which are not accessible through their cell phones. Out of the thousands of WordPress themes available, some are mobile friendly and very responsive.  WordPress being mobile friendly also allows you to control your website on the move.
Functionality and Plug-ins
30,000 free WordPress plug-ins are available out there.  This plug-in gives your website that unique look and structure that you've always wanted. They also add functionality to your website. Plug-ins are designed to help you with your websites SEO, stop certain users from spamming your websites comment section, letting your users know about a specific product you have launched. You will never need to hire a professional coder for this kind of tasks. There is a plug-in for almost every aspect of your website.
A strong community always there to help
Don't worry if need troubleshooting for your website. The WordPress community is always there to support regarding any problem you might face while using WordPress. Furthermore, there are also many blogs and websites dedicated to solving WordPress related problems. Even the themes and plug-ins have their dedicated community page for your assistance. The community is very friendly and will help you take your business website to the next level.
Some other features of WordPress hosting that might interest you to use it for your business website are:
You can schedule posts on your website.
It has multi-user capability.
You can add testimonials to let your users know your product is genuine and worth their money.
It is ready to use right after installation.
WordPress allows users to install multimedia files on their website. For example images, music and videos etc.
WordPress can be a powerful ally for your website. It's limitless customization capabilities and features make it a unique content managing systems for any website. If you are using any other CMs for your website, we highly suggest you shift to WordPress. WordPress allows you to take complete control of your website without any assistance whatsoever. This might be the number one reason for any business owner to use WordPress hosting for their website.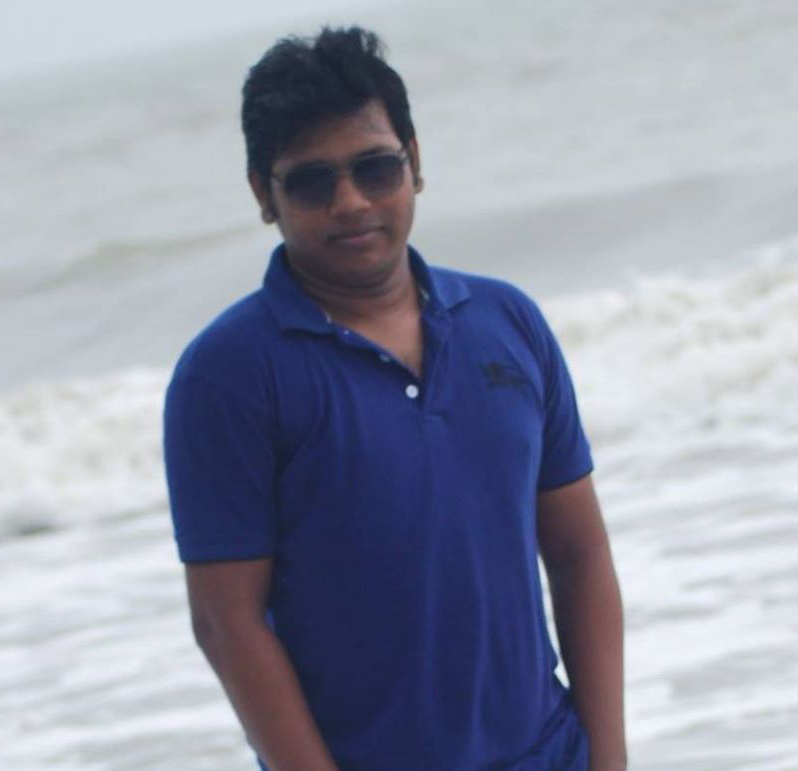 Saief is the founder and CEO of VernalWeb, a fast growing web hosting company. Saief is a digital marketing enthusiast. He's on a valiant quest to discover effective marketing strategies then share those secrets with VernalWeb users.