Shopping cart abandonment occurs when a customer adds an item to their shopping cart on an ecommerce site, and leaves before finishing the transaction process. Back in 2013 more than 73% shopping cart abandonment incidents have occurred online.
According to research, by the next two years around 4 trillion dollars worth of merchandise will be left in online shopping carts waiting for recovery.  Yes, that's about 64% of sales loss for any ecommerce based website.
Some customers never want to purchase online in the first place. Some may have been discouraged after finding flaws in the check out process. In both cases the loss is of the online store owner. But, there are ways you can stop customers from abandoning products in their carts. Let's talk about the 10 best ways to avoid shopping cart abandonment on your ecommerce website.
Keep no hidden charges
Never startle your customers with hidden charges. They simply hate these charges. More than 49% shoppers have abandoned products in their cart for this reason. But you will have to notify customers about extra charges like sales tax and shipping cost, even if they hate them. You can do this by adding a sales tax calculator to your e-commerce website. Try to add it within the shopping cart for their convenience.
Provide your customers with free or flat shipping
High shipping costs are a turnoff for most online shoppers. Some customers have even abandoned their shopping carts, due to no shipping cost being mentioned at all. You could provide your customers with free shipping. It has been researched that 93% online shoppers have been encouraged to shop online, due to free shipping on products. Free shipping will increase your online sales and bring reputation to your ecommerce business.
Provide your customers with multiple payment options
Allow customers to choose from a variety of payment options. Add payment options like PayPal and other 3rd party payment options.  A lot of customers these days are turned off when they see the website does not allow payment by PayPal. According to research, PayPal had almost 180 million active users just back in 2016.  Multiple billing options also make the checking out process simpler for online consumers. It also makes them feel safe about their online transactions.
All the cart items should be visible at all times
All items put into the shopping cart should be visible to the customer at all times. It can be a frustrating experience for customers to backtrack products they've added to their cart. Regardless of what page they are on, customers want their cart to be visible to them at all times. Ecommerce websites nowadays have added a shopping cart window via a drop down menu. This addition has decreased shopping cart abandonment form 4% – 8%. You can also keep it visible on your website, as the customer is shopping.
Add high quality product images
Make the products you are selling look attractive and presentable on your website. Your online customers won't dare leaving behind a product in their cart, if it looks attractive. Also try to give them an option of seeing the product they are buying in alternate colors and sizes. This also decreases the likelihood of customers purchasing the wrong products. As an image of the product they are buying is shown during checkout, they will less likely buy the wrong product.
Don't ask customers for extra and personal information
Having knowledge about your customer base is essential for every type of business. But it is a different case for ecommerce websites. Online consumers are very much concerned about their online security and privacy. If you ask for too much information during the checkout process, they will most likely abandon their carts. Keep it short and simple. Ask only for information necessary for the customer to purchase a certain product.
Make your ecommerce website mobile-friendly
Most online consumers are fond of ecommerce based websites that allow them to shop online from their cell phones.  This gives them the freedom of shopping on the go. Customers who shop online using their cell phones have a less likely chance of abandoning their shopping carts.
Add a trust seal to your website
If your website looks fishy or not trustworthy, customers will not feel like completing a transaction. Not having a trust seal on your website makes it a potential target for security threats. Your number one concern should be the privacy and security of your valued customer base. If SSL certificate, security badge, lock icons, or privacy policies are not visible on your website, be prepared to lose a huge chunk of your customers. Every ecommerce based websites should have a trust seal.
Limit the pages before a check out process
If checking out process on your ecommerce hosting based website is lengthy, customers will definitely abandon their shopping carts. According to a recent research, almost 10% customers abandoned their carts because checking out took a lot of time. Add options like "Express checkout", which allow customers to check out as quickly as they want. Express checkout will allow them to checkout while viewing their cart. Don't complicate the process for your customers by adding 3-5 pages before the checking out process. Magento is a good alternative for one page checkout
Provide your customers with 24/7 customer support
An online customer will always search for convenience while shopping. Customer support is necessary to guide them through the check out process. They also might have questions regarding the product they are purchasing. Providing with 24/7 customer support through phone, mail or live chat will assure them that they are buying the right product. It is a must have option for uprising ecommerce websites. Not being able to contact customer support on time frustrates online customers. They will abandon their carts if they find no one guiding them through the check out and purchase process.
Conclusion
The above tips will help you make your ecommerce based website more established and smooth. Nowadays around 90% online shoppers are fond of sites which look attractive and provide customers with lucrative deals. The main aim is to keep your customers happy at all times and eliminate shopping cart abandonment from your website. Website loading speed is also a great factor regarding cart abandonment. Try to have a good eCommerce Hosting for your website.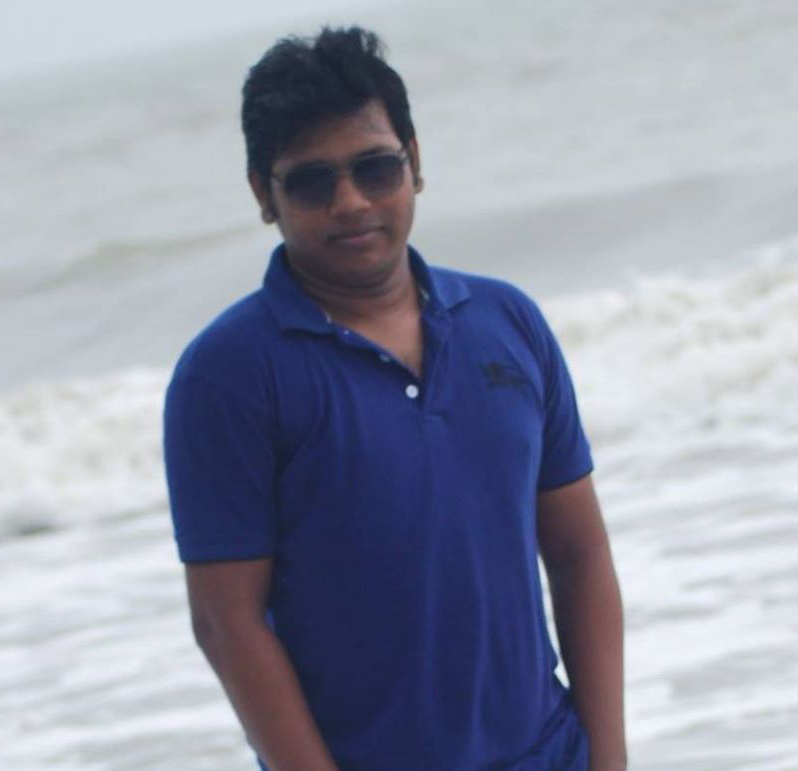 Saief is the founder and CEO of VernalWeb, a fast growing web hosting company. Saief is a digital marketing enthusiast. He's on a valiant quest to discover effective marketing strategies then share those secrets with VernalWeb users.