VernalWeb brings you the best web hosting for small business. You'll get a competitive and cheap web hosting services you have always been expecting for. Before we start talking about the whole service, let's say something about web hosting. So what exactly the web hosting is? Web hosting is a service provided by a web host or a web hosting service provider.
Web hosting is one kind of service that can host a website on the internet. More specifically, web hosting allows an entire organization or an individual to publish a web page or site on the internet. The web host doesn't only help to publish the website but also ensure the accessibility to the website for anyone around the world. A web hosting service offers partitioned space for some specific group of users or buyers. However, a web hosting service provider doesn't offer space only, but also some extra website management tools and other fantastic features.
In this article, you will see what VernalWeb is offering to you and what possible services you can actually get from VernalWeb's useful web hosting packages. I hope you're going to like all the packages.
So, let's get started,
VernalWeb Features: Best Web Hosting for Small Business
If you are looking for the cheapest and comprehensive web hosting service, then we are here for you. VernalWeb brings you a whole package of a very intriguing service anyone can ever expect. VernalWeb focuses on small businesses to make their online approach a lot easier than ever before. So, what their packages have to offer? Let's find out.
VernalWeb's best web hosting for small business has three web hosting service packages. These packages are fully responsive and easily manageable for the best online business experience.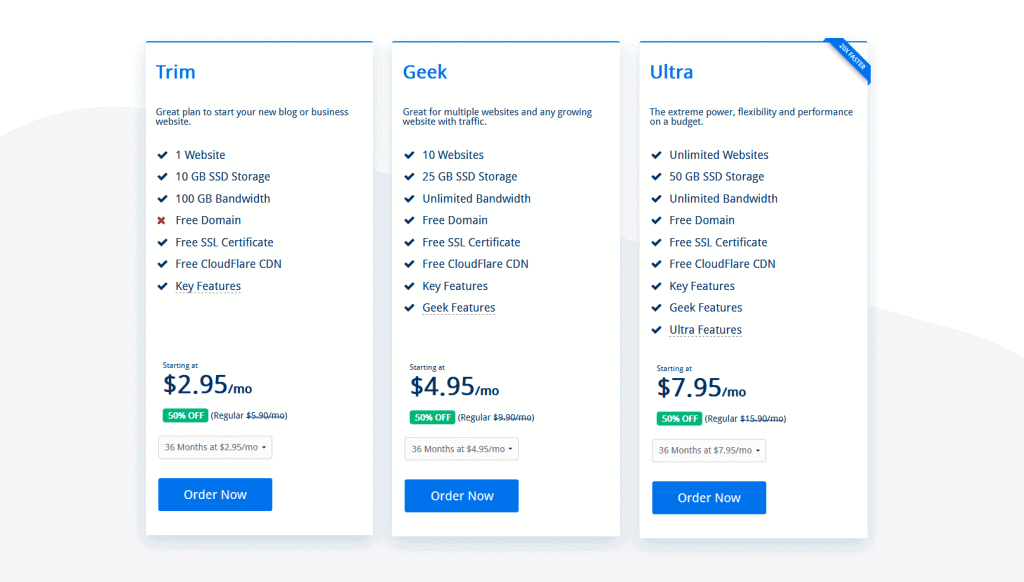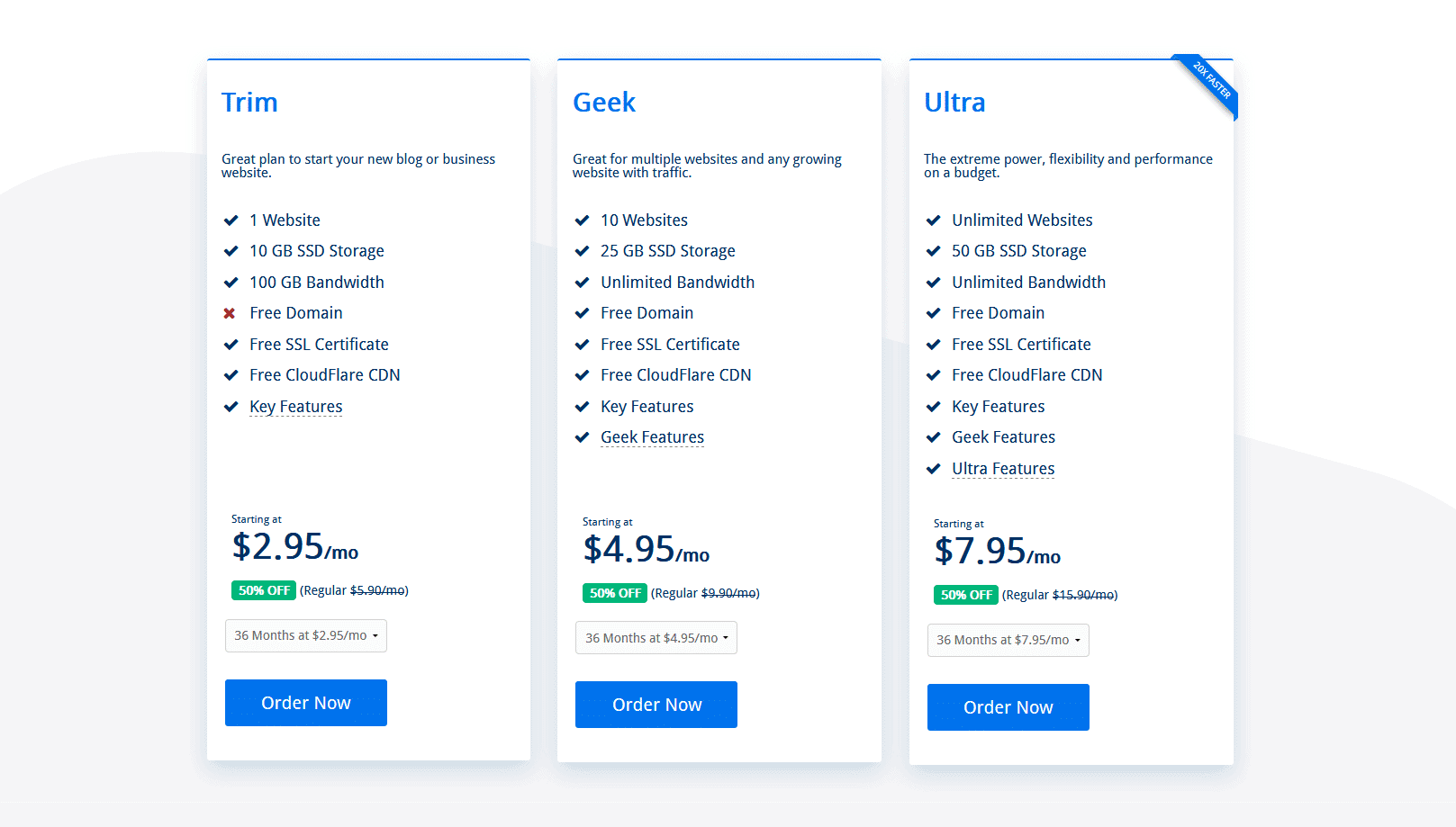 Trim
Trim is the most popular shared hosting plan among all the web hosting plans offered by VernalWeb. A perfect option for those who have small business with a very limited budget to take it to the online level. Pricing at only $2.95/month, Trim has all the requirements you can agree with. Trim has 10 GB SSD Storage, 100 GB data transfer, 1 GB vRAM, WordPress Optimized, free CloudFlare CDN, SSL, DDoS protection, and website building tool. Moreover, 5 domains can be hosted under this plan and no free domain available. So, Trim is for those who want to build a website with a minimum hosting cost.
Geek
Geek is a way better option than any other previous plans. Geek's price starts from $4.95/month and includes 25 GB SSD storage, unlimited data transfer capability, 10 websites hosting ability, WordPress optimized, cPanel, DDoS protection, free SSL and CloudFlare, site builder and much more. It has a free domain and 2 vCPU cores. Overall, Geek has enough specifications to host a full-fledged website for your business or private purpose. If you're looking for the best cheap hosting plan with enough usability, Geek can be an ideal choice for you.
Ultra
This is the best and the most affordable web hosting service brought to you by VernalWeb. It has unlimited data transfer and web hosting capabilities, it has a free domain, has 4 vCPU cores, 4 GB VRAM, 50 GB SSD storage, cPanel, DDoS protection, free CloudFlare, free SSL, site builder, WordPress optimized and more. Ultra is the complete web hosting plan with everything you need and require. This plan will cost you $7.95/month which is quite reasonable.
Primary Features in Detail
Free Domain: Geek and Ultra offer free domain facility. Which means after the successful purchase of either Geek or Ultra plan, you can claim a free .com domain for your business.
Free SSL: SSL ensures the security of your online business. VernalWeb offers you free SSL certification for your website. This offer is available with any of the web hosting plans.
Free Migration: If you own a website already then you can check any of the plans above and can easily migrate from your existing hosting to any of the VernalWeb's hosting plans.
These are some amazing features you can find. Still not impressed?
Well, there are more features you can enjoy! All the services have included a one-click installation option, CMS optimization, speed booster plugin, daily backups, unlimited database, unlimited email accounts, unlimited subdomains, 300+ free applications, SEO tools, cPanel control panel, 24/7 nonstop support and 30 days money-back guarantee.
We hope you'll like our packages. If you are looking for the best web hosting for small business, then you're in the right place of course. Just check our plans and make a fast decision which one you want to purchase.