23% of the world's websites are WordPress hosting based. But it is not the only content management system (CMS) out there. Joomla hosting and drupal hosting are some other awesome CMS's used for websites. All three CMS's have tons of features and customizations that can give your website that unique look you require.  Actually, this 3 CMS's have a lot in common. They also come with their own fair of advantages and disadvantages. Choosing the right CMS for a website out of this 3 can be a tough choice to make.
This article has been written to compare the three CMS's. Let's compare them to see which one is perfect for your website.
Key features of WordPress, Drupal, and Joomla
 WordPress
WordPress hosting for a website is the perfect choice for any beginner. It is suitable for small and medium sized websites. It is mainly used by small e-commerce based websites.
Some of its key features are:
A single dashboard can be used to run multiple websites.
The comment moderation system is built-in and very simple to use.
It is absolutely free to use for any website.
It has numerous customization features like plug-ins and themes, more than any other CMS out there.
You can get a site up and run within 5 minutes due to its quick installation feature.
Drupal
Drupal hosting is used for websites that have a humongous load of traffic. It is the most advanced among all the CMS's. Drupal provides an excellent amount of modularity and scalability, unlike any other CMs. It is mostly used by professional web developers and designers.
Some of its key features are:
It is free to use. Drupal hosting can be easily downloaded and installed for any website.
It is a fully responsive CMS from the get go.
From a performance standpoint, Drupal uses fewer system resources than WordPress or Joomla.
Highly customizable with plug-ins and themes that can be easily altered by any professional web developer or designer.
You can deal with advanced SEO related tasks on your website using Drupal.
Joomla
Joomla hosting is not as easy as WordPress hosting or nor as advanced as Drupal hosting. Joomla is somewhere in the middle. It has a very enthusiastic and friendly community. They will answer any questions you might have regarding the Joomla CMS. Joomla also happily welcomes newcomers or beginners. It is a completely open-source CMS which has a ton of templates and extensions to choose from.
Some of its key features are:
It comes with a unique menu creation tool which is very trendy as well.
You can easily create a social networking site with Joomla.
Loading speed for your website is faster than other websites, due to its built-in caching system.
You can use both front and backend to edit your website.
You can make multi-lingual websites with ease, due to its native support.
You will never require a 3rd party extension or plug-in to handle SEO related tasks on your website.
Ease of Use
Not all creating a website are web developers and designers. There are many beginner level website owners who have some to no knowledge about website development. The first priority for this kind of users is the ease of use of their websites CMS. Let's see how user-friendly WordPress hosting, Joomla hosting and Drupal hosting are.
WordPress:  WordPress is the most user-friendly among all the three CMS's.  It comes with a five-minute install feature. This feature is very popular among website developers and owners. You can create a WordPress based blog within minutes using five-minute install. The user interface for WordPress is very simple and easy to understand.  There easy to navigate menus to create new posts and pages.
Joomla: Joomla is a mixture of WordPress and Drupal when it comes to ease of use. It has a clean dashboard. Everything on the dashboard is as straightforward as it gets. As it needs no 3rd party tools to handle SEO aspects of a website, beginners will find it pretty easy to use. And even after all this you run into some kind of problem, the Joomla community is there to help you.
Drupal: The experience post installation for Drupal is very complicated, to say the least. Changing things on their website will be a bit of a chore for beginners. Drupal is not at all a beginner friendly platform for a beginner. You can easily add content to a website. But once you want to change the content or add non-content material to your site, it is a different story altogether.
Drupal is mainly targeted for users who have basic web design & development knowledge. Knowledge of PHP and HTML is needed to understand the concept of Drupal.
Some common aspects of WordPress, Joomla, and Drupal
Though WordPress, Joomla, and Drupal are 3 different CMS platforms, they have some similarities in them. They are:
All 3 are free to use and community driven CMS platforms.
WordPress, Joomla, and Drupal all are PHP-based CMS platforms.
All three CMS's have plug-ins, templates, and themes which can be changed to give our website a different look.
All three CMS's support the MySQL database system.
WordPress, Joomla, and Drupal are open source software licensed under GPL.
 Conclusion
After taking all points into consideration, WordPress is definitely the clear winner among the three CMS. It is the most user-friendly among the three. It is perfect for both beginner and professional level website developers and owners. But still, the other CMS's mentioned in this article are also not to be taken lightly. Joomla and Drupal though having a relatively hard user interface, provide a website with tons of customization options. These options are not available on WordPress and might be troubling if you require a highly customizable website.
So what is my final verdict? If you are just a beginner who wants to create a solid looking website which is both impressive and easily navigable, go with WordPress hosting. But if you are someone with enough knowledge about web development and design, I will suggest you go with Joomla hosting or Drupal hosting.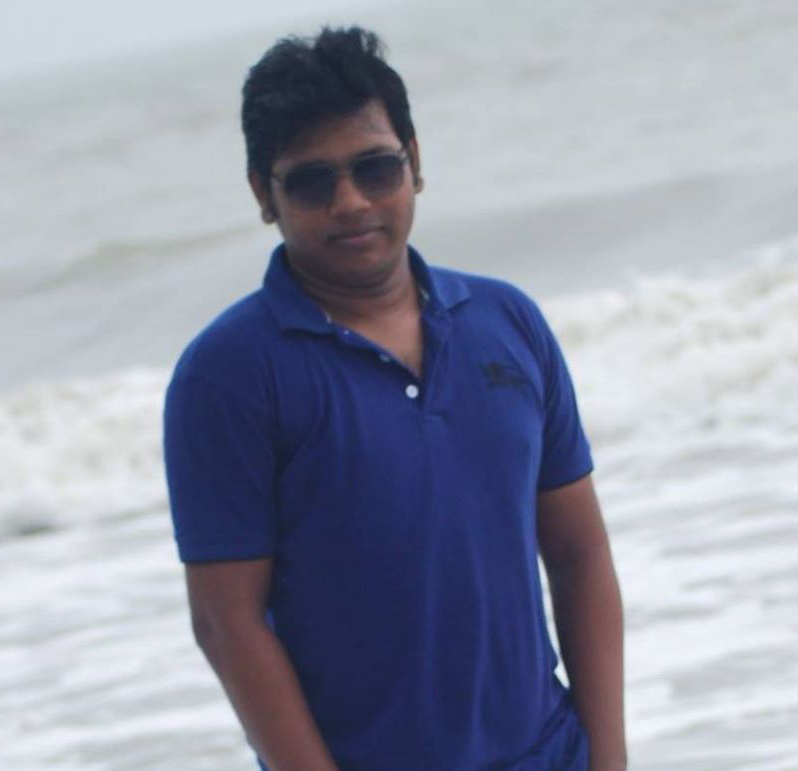 Saief is the founder and CEO of VernalWeb, a fast growing web hosting company. Saief is a digital marketing enthusiast. He's on a valiant quest to discover effective marketing strategies then share those secrets with VernalWeb users.