If you are making your website for the first time, choosing the right hosting service can be one of the challenging jobs. Different types of web hosting services have different types of features and a variety of impacts on your website. So, choosing the best option is a crucial part of creating your first website.
If you have a clear idea about your requirements and various types of web hosting, this will be easier for you to go for the right one. Choosing the right hosting plan and provider will make your business ahead of your competitors.
Today we will talk about different types of hosting services (mainly 3 types) and try to help you find the right one for your website:
Shared Hosting

VPS Hosting

Dedicated Hosting

Managed WordPress Hosting
Web Hosting Explained
Each website you see on the web uses a server (like your computer) to store the data that is shown to the users as content. Web hosting is basically the service of storing the website and its content. So the website data is hosted on the server and the server delivers the data as content to the users.
The hosting provider or hosting company owns and maintains the server where your website is hosted. The company provides information, technical support, and other necessary assistance to help you build a better website. You need to buy a hosting service from these types of companies. Purchasing hosting doesn't mean you are the final owner of the server. You're actually renting a portion of the server or a full server for your website and you are paying the rent on a monthly basis, yearly basis, or even more.
A hosting company may offer different plans on a specific type of hosting where different plans have different features and prices. The more you pay the more features you will get and this policy applies to almost every company.
Finding the perfect hosting and right provider for a website is very much crucial. Your hosting server will affect your website performance, appearance, and security. Choosing the wrong hosting or company may ruin your website and even business completely. Similarly, a good hosting company plays a vital role in moving your website and business ahead. They push your business ahead by providing real-time support, helpful resources, and making sure your site is up & running smoothly.
Different Types of Web Hosting Based on Your Needs
When it comes to web hosting types, we can typically define hosting categories according to the server space and other specifications like bandwidth, RAM, etc provided by the hosting provider. Here we will discuss the major categories of web hosting and which category you should choose for your website.
Shared Hosting – For Personal & Small Websites
You will get a clear idea about shared hosting with its name. A server is shared with different websites. The most significant advantage of this type of hosting is the least cost due to low resource and shared specifications such as storage, bandwidth, etc. Another advantage is you will get your hosting fully ready and managed. You don't need to do any technical job. As your provider manages everything, you don't have to worry about any technical aspects.
But keep in mind that, your server is also shared with other users that mean server resources are also consumed by other websites. So, there is a great scope of security vulnerability. Heavy traffic of another website hosted on the same server may cause server crash experience for your website. Your website can be infected by malware attacks if any other website on your server is infected. Your website or server IP can be blacklisted if other websites are involved in spamming or any other illegal activity. There are many negative sides like the above. But that doesn't mean shared hosting isn't a good option or you should avoid it. It is really good and popular for starting a new or small website especially when you want to invest less money for hosting your website.
If you are new in creating a website, shared hosting is recommended for you. You will get managed service at less cost. You don't need to worry about your hosting rather you can focus on building your website as well as business. Our shared hosting starts from just $2.95 per month.
VPS Hosting – For Medium Websites That Are Growing
If you don't think shared hosting is not suitable for your website, but you don't need the full server, Virtual Private Server is the perfect solution for you. With a VPS, you still shared your server resources but you will get your own resource allocation and no other site will bother your website. Your website will use its very own resources and virtually-partitioned amount of space. In the same way, other websites will use their resources.
Although for VPS plans server shares its resources, your website is protected from eating up your server resources by other websites. This prevents other websites from overloading your server. So you will get a healthy performance for your website. There is no traffic limit for VPS Hosting. You will get an almost dedicated environment on a Virtual Private Server. However, due to being a shared server, it's still much cheaper than dedicated hosting.
With our Fully Managed Cloud VPS Hosting, you will get ready deployment and we will manage everything on behalf of you. So you don't need to worry about performance, security, and availability. Our VPS Hosting plans start from $59.96 per month.
Dedicated Hosting – For High-Traffic & Large Websites
Dedicated Hosting is actually a complete server. Unlike Shared or VPS Hosting, Dedicated Hosting contains a dedicated environment for a website. Previously in the shared hosting section, we told that a dedicated server is shared within different websites. Now dedicated hosting is just the opposite of shared hosting. It doesn't share anything with our users. The whole server and specifications are allocated only for your website. So you don't need to worry about storage, bandwidth, RAM, security, or performance.
The more you pay for, the more you get. Obviously, a dedicated server will cost you higher money like a hundred dollars to one thousand dollars or even more for a month. If your website is new, you don't need to kill that much money.
Another important factor is, you need to manage your server by yourself. So you need expertise on server administration. Good news is there many hosting providers like us who provide managed service for dedicated hosting. That means they will manage your server on behalf of you. This will keep you worry-free about your hosting environment, performance, and security aspects.
As dedicated server hosting costs a higher price, you don't need to go for this until your website has grown enough and you or your team has good expertise on maintaining your server. This hosting is suitable for large or high-traffic websites.
At VernalWeb, we offer Fully Managed Dedicated Hosting for heavy traffic and professional websites, where you can handle any kind of website you have. Our SSD-only dedicated server plans start from just $134.96 per month.
Managed WordPress Hosting – For WordPress Websites
WordPress Hosting is specially built for WordPress websites. If you have a WordPress website, maintaining the server security, speed and uptime can be challenging. Moreover, WordPress security, core updates, additional features management is a day-to-day task that can be annoying for a WP user. Managed WordPress Hosting has made all of these tasks easier.
WordPress now powers almost 37.5% of websites and as this platform is highly popular, some web hosting providers are now offering specialized optimized hosting for WordPress websites. Besides server management, you will get additional security, core updates, and an automatic backup system without extra cost for your website. Even some providers install WordPress for your website.
If you are aware of this type of hosting, you will see a variety of pricing from various providers' websites depending on server config and features. We offer Managed WordPress Hosting just for $2.95 per month. We have 3 plans just like our shared hosting. But the main difference is with managed WordPress hosting, you will get lots of features just for WordPress optimization. 
How Can I Select the Right Hosting for My Website?
Choosing the right hosting plan is not always easy even if you know all the options you need. But you may follow some criteria for choosing a good hosting and provider. Here is the checklist you can follow:
Features:

 Check all the features you will get with your hosting plan. Check what features are available in the smallest package and the largest plan. Crossmatch your requirements and plan features.

Customer Support:

 Customer support is one of the most important factors for a hosting company. Before purchasing a web hosting plan, try to contact their support channels and judge their feedback. Make sure they are capable of solving any kind of hosting issue and they are also responsive to their customers.

Server Performance:

 You should check the server performance, where you will host your website. You can do some performance tests or check for others' test results, and check if the provider includes performance-related features such as additional caching system and Content Delivery Network (CDN) in the hosting plan.  

Ease of Use:

 Ease of use is another important factor in the case of making a purchase decision. Check how easily you can use the control panel and manage your hosting. We recommend cPanel as hosting control panel as this is the most widely used panel around the world.

Price:

 The final criterion is pricing. Keep in mind that you will get what you pay for. So don't jump to the cheapest one. That may ruin your website and even your business. We recommend you to start with a small shared hosting plan and upgrade gradually when your website grows up. You can also compare the pricing of other hosting companies with similar features.
The Right Web Hosting For Serious Websites
You have read the full article and now you know how you can choose the right hosting that you need for your website. We have discussed 4 major types of web hosting:
Do you want to have a high-performance website? VernalWeb Hosting plans are a perfect solution with the fast loading speed, performance, and extraordinary security features for your website. Check out our web hosting plans and we believe VernalWeb is the right hosting company for you!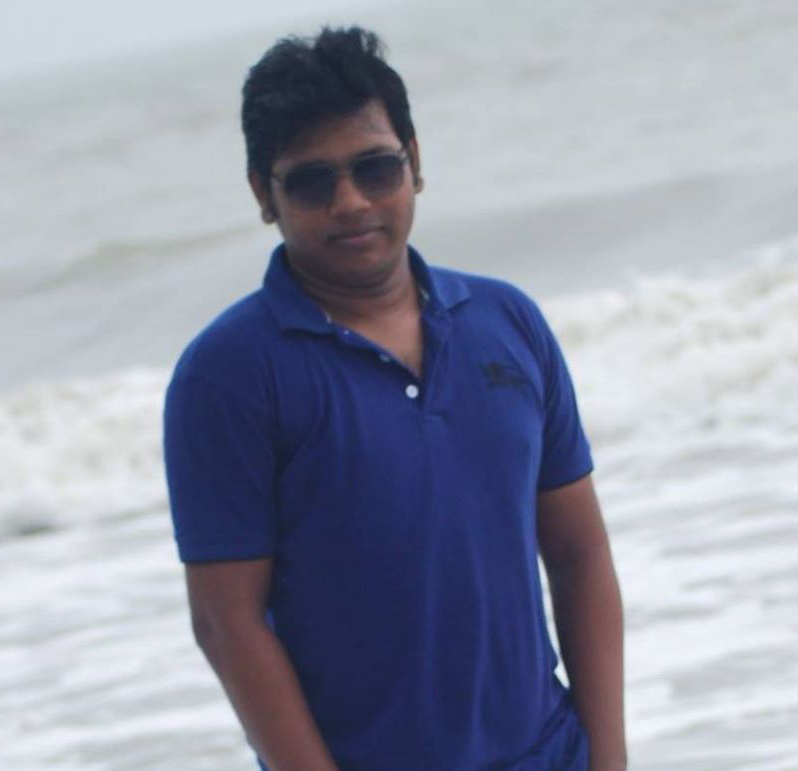 Saief is the founder and CEO of VernalWeb, a fast growing web hosting company. Saief is a digital marketing enthusiast. He's on a valiant quest to discover effective marketing strategies then share those secrets with VernalWeb users.