Joomla is a free open-source content management system(CMS) built with MVC Framework. Being 2nd most widely used CMS, Joomla is empowering millions of businesses and blogs. As a major issue, security has become one of the most common tech-talks of the online systems. Today we will have some discussion on Joomla security issues and try to find out some technical solutions. Follow our complete guideline to harden your Joomla security and help prevent yourself from getting hacked.
Weak Admin Password:
Most of the CMS get hacked with just poor/common administrator user & password. This is very common weakness in all content management systems. Hackers apply scripts on CMS with common username such as admin or administrator or something like this. Using common username can facilitate hackers up to 50% to access your website admin panel. The most common way of getting access for an unwanted or hacker to a joomla website is using weak user & password combination by the end user.  The following user and password combinations  that hackers try:
admin – admin
nimda – admin
admin – password
nimda – drowssap
Software enables hackers to run millions of guesses a second.
So if you are serious about being, try to use uncommon username which can't be guessed and longer passwords with a combination of small & capital letters, numbers and a few special characters. You can configure your server to block 'brute force password attempts', for the main just setting a strong password is enough.
Outdated Joomla Core Files:
Joomla is built with a large amount of PHP files behind a MySQL (or MS-SQL) database. These files are constantly being updated on the Joomla's Github page with new updates, features and security patches to the Joomla CMS.
All things considered the Joomla Core engineers discharge one refresh at regular intervals, discharging new updates and security patches to the Joomla people group.
Keeping core files up to date is one of the best way to avoid hackers, there are presently additional items that educate you of a refresh in the manager range and can refresh your Joomla site with only several ticks.
Poorly Coded Extensions:
I've seen some that query the database with parameters passed straight from the URL. This implies somebody could sort a bit of code into a URL bar on a program and get to your database. These poorly coded additional items get answered to the Joomla Extensions Directory (JED) and expelled, tragically individuals will have just downloaded them and began utilizing them.
Many websites list extentions with common problems. If you are serious enough about your website security as well as your user credentials, you should check on all, of your third party extensions.
And old and obsolate extentions are more dangerous and serious issue of getting caught by hackers. Stay update & be safe.
Legacy Directories/Code:
For any website that has been on the web for more than two or three years, it's presumable that it has collected some inheritance code. In the event that this code isn't cleaned up, it fundamentally builds the odds that the site will be traded off. This is on the grounds that after some time an ever increasing number of vulnerabilities are found by programmers. Time to clean up your filesystem.
The 3 most common scenarios:
The webmaster or site builder installs an extension, doesn't end up using it, and forgets about it.
A Joomla developer working on the site creates a staging or backup directory to test some updates in. Once the updates are incorporated in the live site forgets to remove the staging directory from the server.
The website uses multiple applications and while one is actively updated the others are neglected. For example, a Joomla site with a WordPress blog that is not updated.
No Joomla Backup Routine:
Importance of keeping regular backup of your website whether it is Joomla or any other CMS can't be expressed in words. Suppose, your website has somehow got hacked. If you have backup file, you can easily replace with this clean files. But without backup, it's so much tough to ensure your hacked site is completely clean & inacessible by hakers.
Besides this, Regular backup will ensure your safety from any type of sudden disaster.
Common Database Name & Credentials:
Common DB name & credentials may make you victim of hacking. Working with uncommon database & user will make your website more secure and prevent you from SQL Injection vulnerability.
Cheap Joomla Hosting:
Just one question for you. Why do you go for cheapest or free hosting? The answer may be to save money.
But your website data is more valuable than the amount of money you are saving with purchasing cheap or free hosting.
Cheap hosting with poor security can make a huge loss for your website that you can't see in the white eyes. Not all the cheap providers are bad. But you have to find out the perfect one for you. A good hosting service can ensure your  optimum security and look after your data properly.
That finishes up our rundown of the main ten Joomla security issues. In the event that these influence you and you require proficient Joomla security specialists to help you with an irregular bundle or long haul continuous help, you can get in touch with us.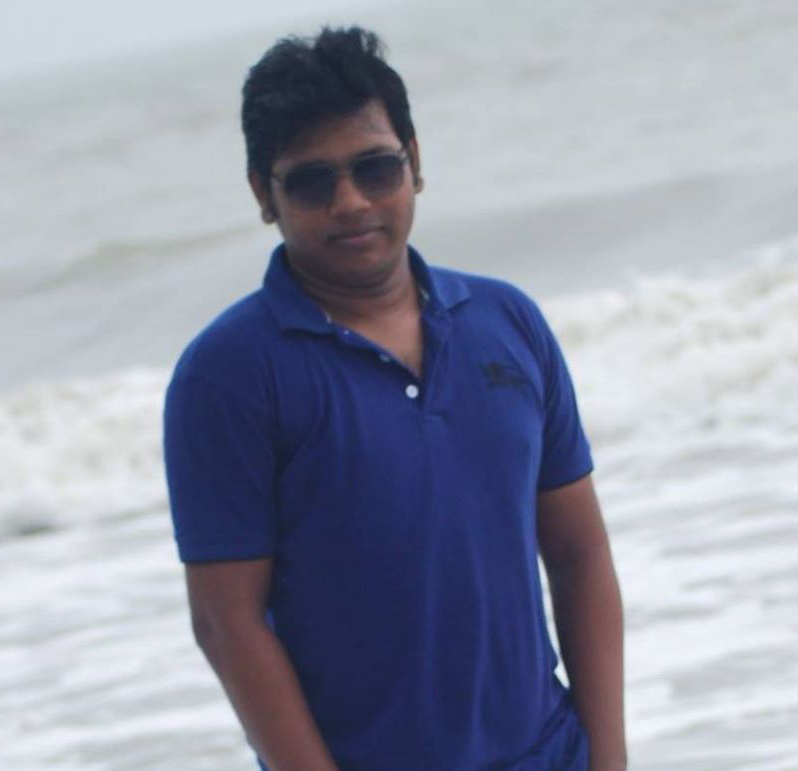 Saief is the founder and CEO of VernalWeb, a fast growing web hosting company. Saief is a digital marketing enthusiast. He's on a valiant quest to discover effective marketing strategies then share those secrets with VernalWeb users.