Choosing the right WordPress theme is a crucial decision when building your website. With countless options available, finding the perfect theme can be overwhelming. However, understanding the key factors to consider can make the selection process much easier and ensure that your website not only looks appealing but also functions seamlessly. In this article, we will explore the ten key factors that should guide your decision-making process. From purpose and customization options to responsiveness, SEO-friendliness, and support, we will delve into the essential aspects that will help you choose the best WordPress theme for your specific needs. By the end, you will be equipped with the knowledge to make an informed decision and set your website up for success.
Why You Should Use WordPress
WordPress is an exceptional and unbeatable choice for building your website, supported by both compelling reasons and an impressive array of statistics. Its user-friendly interface caters to individuals of all technical backgrounds, allowing easy content creation, management, and updates. The extensive theme and plugin ecosystem offers countless options for customizing your website's appearance and functionality. WordPress provides flexibility and scalability, ensuring your website can grow alongside your business. Its SEO-friendly nature improves visibility in search engine rankings, while active community support provides knowledge and assistance. With prioritized mobile responsiveness, your website will look great on all devices.
Additionally, WordPress's robust content management system and integration capabilities further enhance its appeal. Statistics demonstrate WordPress's dominance, powering over 40% of all websites and handling 22.5 billion monthly page views. It is highly regarded by search engines, with millions of daily blog posts and comments. The abundance of free plugins and themes reflects the support and community-driven nature of WordPress. Overall, these reasons and statistics highlight WordPress's trust, flexibility, and scalability, making it the ideal choice for creating a professional and dynamic online presence.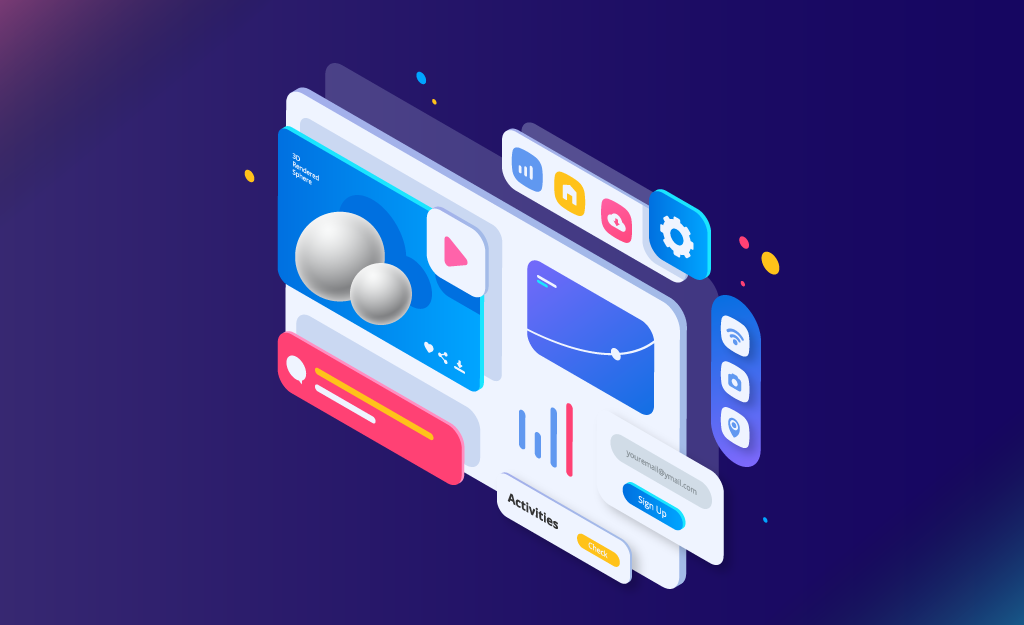 10 Key Factors to Consider
With the vast array of options available, it's essential to consider several key factors before making your selection. By taking these factors into account, you can ensure that the theme you choose aligns with your goals, provides a seamless user experience, and contributes to your website's overall performance. To help you make an informed decision, here are 10 important factors to consider while choosing the best WordPress theme.
1. Purpose and Content
The first factor to consider is the purpose and content of your website. Define the main objective of your website, whether it's a blog, e-commerce site, portfolio, or corporate website. Each niche has specific requirements, so choose a theme that offers features and layouts tailored to your needs. For example, an e-commerce theme should have built-in support for product displays, shopping carts, and secure payment gateways.
2. Responsive Design
In today's mobile-dominated landscape, a responsive design is crucial. A responsive theme automatically adjusts the layout and design of your website to provide optimal viewing experiences across various devices and screen sizes. Mobile-friendliness not only enhances user experience but also improves your website's search engine rankings. Look for themes that are labeled as "responsive" or "mobile-friendly."
3. Customization Options
Flexibility and customization options allow you to personalize your website and make it stand out. Look for themes that offer a range of customizable elements, such as colors, fonts, layouts, and widget areas. The ability to tailor your website's appearance to your brand identity is invaluable. Some themes even come with built-in customization panels or drag-and-drop page builders, simplifying the customization process.
4. Speed and Performance
Website speed and performance are vital for user satisfaction and search engine optimization (SEO). Choose a theme that is optimized for speed and coded efficiently. Themes with excessive animations, complex design elements, or bloated code can slow down your website, resulting in a poor user experience. Look for themes that prioritize speed optimization and have good performance reviews. You can use sevaral website speed test tools to check the theme speed & performance.
5. SEO-Friendly
An SEO-friendly theme is essential for attracting organic traffic and improving your website's visibility in search engine rankings. Consider themes that follow SEO best practices, including clean and optimized code, proper use of heading tags, optimized images, and schema markup. An SEO-friendly theme gives you a head start in terms of search engine optimization, making it easier to rank higher in search results.
6. Plugin Compatibility
Plugins extend the functionality of your website. Before choosing a theme, ensure that it is compatible with popular plugins you may need, such as contact forms, SEO plugins, e-commerce solutions, and caching plugins. Compatibility ensures that you can seamlessly integrate essential features into your website without conflicts or issues. Some themes even come bundled with recommended plugins to enhance functionality.
7. Support and Documentation
A theme's support and documentation are crucial, especially when issues arise or questions arise during setup and customization. Check if the theme developer offers reliable customer support through active support forums, email support, or knowledge bases. Good support ensures that you can resolve any problems efficiently and receive timely assistance when needed. Additionally, comprehensive documentation or video tutorials can be valuable resources for theme setup and customization.
8. Security
Website security should never be overlooked. Choose a theme from reputable developers that follow best security practices and provide regular updates. Themes from trusted sources often have better security measures in place, minimizing the risk of vulnerabilities or hacking attempts. Regular updates ensure that your theme remains compatible with the latest version of WordPress and helps address any security vulnerabilities that may arise.
9. User Reviews and Ratings
Before finalizing your decision, consider checking user reviews and ratings for the theme you're interested in. User feedback provides valuable insights into the theme's quality, reliability, and user experience. Look for themes with positive reviews and high ratings to ensure a satisfactory experience. You can find reviews on theme marketplaces, developer websites, or independent review platforms.
10. Pricing and Licensing
WordPress themes come in both free and premium versions. Consider your budget and requirements when deciding between them. Free themes are a good starting point, especially for beginners or those on a tight budget. Premium themes often offer more advanced features, better support, and regular updates. Additionally, check the licensing terms to ensure compliance with any restrictions or limitations. Some premium themes may require yearly renewals for updates and support access.
Where to find Idea WordPress Themes
When it comes to finding ideal WordPress themes for your website, there are several reliable sources to explore. One of the most popular options is the official WordPress theme directory, accessible directly from your WordPress dashboard. This directory offers a vast collection of free themes that have undergone a review process to ensure quality and security. Additionally, reputable third-party theme marketplaces like ThemeForest, Elegant Themes, and StudioPress provide a wide range of premium themes with advanced features and customization options. These marketplaces often include user reviews and ratings to help you make informed decisions. Furthermore, exploring theme showcases and design inspiration websites can provide valuable insights and recommendations for high-quality WordPress themes. Whether you're looking for free or premium options, these sources will help you discover a variety of WordPress themes to suit your specific needs and preferences.
Conclusion
Choosing the best WordPress theme is a critical step in building a successful website. By evaluating the ten key factors discussed in this article – purpose and content, responsiveness, customization options, speed and performance, SEO-friendliness, plugin compatibility, support and documentation, security, user reviews and ratings, and pricing and licensing – you can make an informed decision that aligns with your goals and ensures an exceptional user experience. Remember, a well-chosen WordPress theme sets the foundation for a visually appealing, functional, and successful website. Take the time to research, explore various options, and consider your specific needs and preferences. With the right WordPress theme, you can create a website that stands out, engages visitors, and achieves your objectives. Happy theme hunting and best of luck in building your remarkable online presence!
If you are in search of a specialized WordPress Hosting service to complement your chosen WordPress theme, look no further than VernalWeb. With their exceptional hosting solutions tailored specifically for WordPress websites, VernalWeb stands out as a top choice. Our WordPress Hosting packages are optimized to provide the best performance and reliability for WordPress sites, ensuring fast loading times and seamless user experiences.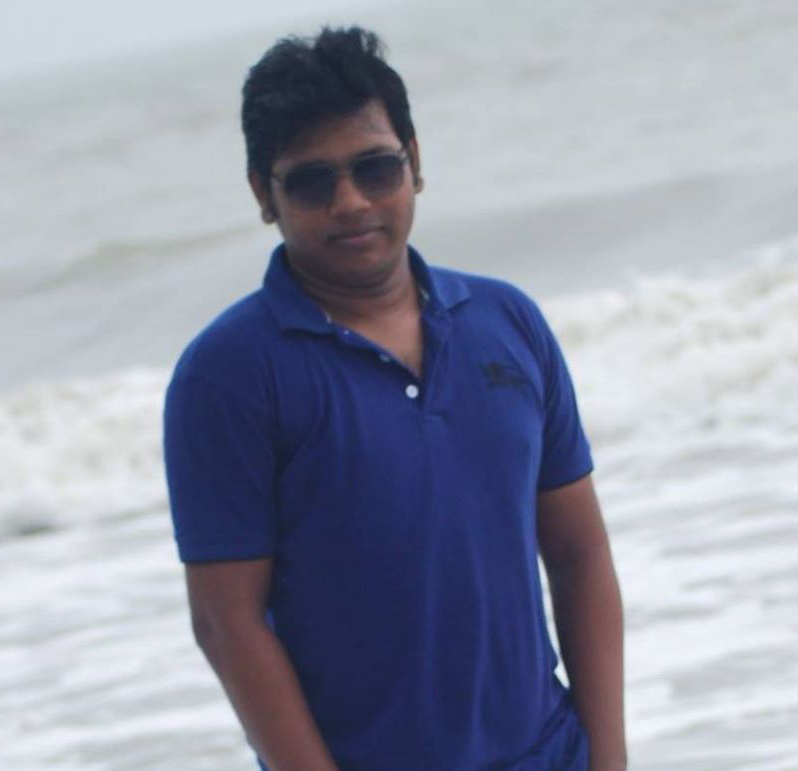 Saief is the founder and CEO of VernalWeb, a fast growing web hosting company. Saief is a digital marketing enthusiast. He's on a valiant quest to discover effective marketing strategies then share those secrets with VernalWeb users.