If you have thought of upgrading your WordPress-powered blog or site from a traditional shared hosting server to VPS, you will be familiar with managed WordPress hosting solutions. As some of you might know, such solutions do blend the performance of a Virtual Private Server with your WordPress installation in a fruitful way and the provider itself does manage your server. Altogether, once you have upgraded to a managed WordPress hosting solution, you can refocus your attention to the management of your WordPress blog rather than worrying about technicalities of web server.
Yet, it has to be noted that managed WordPress hosting solutions are quite expensive than traditional hosting plans, and some of you might be wondering whether managed WordPress hosting is worth what you pay! There is nothing sort of wrong in being dubious when you pay around $20 instead of $5 to have a managed WordPress server, and we are here to help you solve that doubt.
In this post, we shall check out the advantages & disadvantages of managed WordPress hosting, and compare traditional hosting and managed WordPress hosting from popular web hosts in the industry; so, we hope you would be able to determine the real worth of managed WordPress hosting solutions. First, we shall have a look on the noticeable advantages of going for a managed WordPress hosting service.
Advantages of Managed WordPress Hosting Solutions (When Compared)
Improved Speed
Since you have hosted your WordPress site in a web server that has been optimized for the popular CMS, you will be able to feel a tremendous change in terms of speed. Using a variety of methods including in-built caching, integrated Content Delivery Network, selection of suitable data center, etc, your web host tries its best to minimize the loading time of your WordPress site; when it comes to companies like Pagely, which completely focuses on WordPress hosting, its methods are a bit more technical as in the use of 64-bit OS. So, regardless of the method managed WordPress hosting does make your site load quickly.
Automated Upgrades and Backup
It is not your duty to keep track of WordPress version upgrades and install those upgrades when released! Well, yes! In the managed WordPress hosting solution, your web host itself will take care of WordPress upgrading section and you can be sure of that section! Similarly, most managed WordPress hosting solutions offer automated backup options, which helps you get rid of technical failures or other issues.
Top-Notch Security
When compared to traditional hosting servers, VPSs have an advantage of privacy and security! Managed WordPress hosting solutions make use of this advantage in maximum level by strengthening the security side of your server through a number of methods: frequent scanning for malware and other harmful files and installation of security upgrades!
Premium Support
Premium support is one of the best features you can get while upgrading to managed WordPress server. Since your web host itself has taken charge of server management, you can clear your doubts and seek support when you face any sort of issue while managing your WordPress site. More often than not, multiple methods are made available for customer support.
Disadvantages of Managed WordPress Hosting
Since your web host manages the server, your access to 'technical' aspect of server is limited.
Obviously, managed WordPress hosting is not that affordable when compared to shared hosting.
So, now, you have an idea about both advantages and disadvantages of managed WordPress hosting solutions! Well, it is now our time to check out how these plans are different from typical shared hosting ones.
It's Time to Compare
Despite the fact that most of managed WordPress hosting providers focus only on managed hosting, there are a few web hosts that offer both traditional shared hosting and managed WordPress hosting. Now, we shall have a look on a few of them to understand the real difference between shared hosting plans and managed WordPress hosting.
VernalWeb
Besides Shared Hosting, VernalWeb offers Managed WordPress Hosting which is very much popular. We are popular for customer support and affordability
Money-Back Guarantee!
24/7 Technical Support
Choose your WordPress Hosting plan for just $2.70/month.
DreamHost
DreamPress is the managed WordPress hosting package from DreamHost, one of the popular web hosting providers! DreamHost is known for its affordability when compared to other providers of managed WP hosting and noticeable information about DreamPress is as follows.
Starts from a monthly fee of $19.95 (Single Plan)
Automated daily backups, WordPress installation and updates
Support through Live Chat, Twitter and Email
Unlimited Storage and Bandwidth
Now, we will move on to Shared hosting section of DreamHost. An outline of its basic plan is give below.
Starts from $8.95, with free domain name
Unlimited Storage and Bandwidth
One-click WordPress Installation
Live Support — Chat, Email and Twitter
Bluehost
Bluehost, one of the prominent players in web hosting industry, offers a dedicated hosting plan that is optimized for hassle-free functioning of your WordPress site. Notable details of the plan are:
Basic plan starts from $12.49 (as first month payment)
Free domain name
Automated Backup (Basic plan lacks this feature)
24*7 support via different methods
And, the shared hosting section of Bluehost offers:
Starts from $3.95 per month
Free domain name
One-Click CMS installation
All-the-time Support
HostGator
In addition to their shared and VPS hosting, they also offer managed WordPress hosting service.  HostGator is a worth-noting name when you want to find best shared hosting solutions. Managed WordPress hosting plan of HostGator includes the following features:
100% FREE Migration
Global CDN Included
Automatic Malware Removal
Unlimited Storage Space
Unlimited Email Accounts
$100 Google AdWords Credit
How BIG BROTHERS Charge
To understand the real business, we need to have a look at, how big brothers in managed WordPress hosting world do charge. Now, we will list out popular providers and pricing of their less expensive plan.
WP Engine offers its most basic plan at a monthly rate of $29 and the company is a pioneer in managed WP hosting.
Pressable wants you to pay $25 per month for its basic managed WordPress hosting plan.
MediaTemple has also set the monthly price to $29 for the basic plan.
It has to be noted, however, that these pricing plans are of basic plans and features will be limited. For instance, you can see that none of these plans lets you host more than five WordPress sites. Similarly, you might be aware of such limitations.
And, it's Time to Decide
We hope you have gone through the comparison of managed WordPress hosting and typical shared hosting! Despite having a powerful VPS server and other kinds of security services, a budget-caring web-based professional would have enough reasons to prefer shared hosting to Managed WordPress hosting. It is so because most shared hosting plans do offer support for WordPress along with quick installation scripts. In addition, when we consider the case of both DreamHost and Bluehost, you get a free domain, which is a big deal.
Having that said, you might have enough reasons for a shift towards managed WordPress hosting. If you think traffic of your website/blog is increasing day by day and the server is not able to tolerate the increased consumption, you'll have to think of shifting. On the other hand, if you would love getting additional security features and premium care from your web host, in fixing issues and solving doubts, managed WordPress hosting is indeed a great choice. On the other hand, if you have a negative answer for all these questions, stay happy because shared hosting is sufficient for you! More importantly, there is nothing sort of showing off by purchasing managed WordPress hosting instead of the traditional one — so, mind your requirement.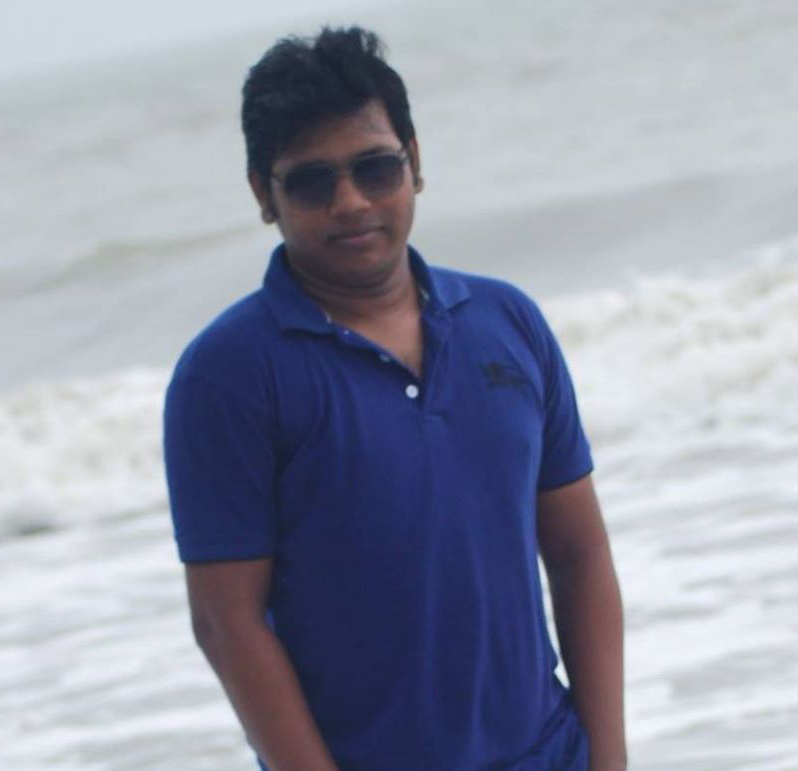 Saief is the founder and CEO of VernalWeb, a fast growing web hosting company. Saief is a digital marketing enthusiast. He's on a valiant quest to discover effective marketing strategies then share those secrets with VernalWeb users.