If done prudently, rebranding allows you to employ your previous branding experience with updated SEO knowledge.
This translates into a new and robust brand positioning with a prominent web presence.
Unless it is a simple logo redesign, rebranding brings changes to your brand name, domain, content, positioning, and whatnot.
Without a strategic rebranding plan, you can even lose all the SEO value your brand gained over the years.
So, how do you plan your rebranding strategy while retaining your SEO value?
12 Steps That You Must Consider
1. Use 301 Redirect to Transfer Your Authority across the New Brand
Rebranding unfolds a plethora of perks, but you wouldn't want to lose your present SEO value.
And so, 301 redirects can help you preserve a significant amount of SEO value. These redirects will transfer your link juice from the old site webpages to new rebranded pages.
You must analyze all the pages that draw some considerable SEO value to your present website. Create a list of these pages across their relevant web pages on the new site.
The next step is to redirect all these pages via 301 redirects. To set up this redirect, you would want your developer to add the redirection code in the .htaccess file of your old site.
The 301 redirects will pass your hard-earned site authority to the new (rebranded) site.
Moreover, crawlers will follow this path to find your new site faster and index it.
Ensure that you use the redirects once you make the new site live.
2. Draw Value from Your Old Content
As an ideal practice, you might want to give your site content a fresh spin into your new brand's attire. You might introduce a new brand ideology and modify your mission and vision statements.
But what if this new content fails to preserve your previously-gained SEO authority?
Therefore, while you do a content dress-up, you shouldn't destroy its core SEO value.
Crawlers have been indexing and leveraging your content for relevant search queries. And this has built authenticity and authority around your content over time.
So, you must analyze your top-performing content pages and their keyword combinations.
You must use a part of this content or its replication in your new site. This approach will help you transfer your content's authority to your new site. And you can keep your rankings intact in the SERPs.
3. Try to Retain the Consistency between the New and Old Site Structure
A crucial part of rebranding is redesigning your site. And it might be about building an entirely fresh site structure from the ground up.
As long as it communicates your prominent brand value, you can bet on it.
But, a completely new site structure might trigger negative unfamiliarity for your loyal customers. This can even increase your bounce rate.
Moreover, there can be a striking contrast between the old and new site structures. This will belittle the efficiency of the 301 redirects and make them look irrelevant.
Make sure to check every redirect using redirect checker online.

Thus, a distinctive site structure might cost you a significant loss in your SEO value and rankings.
Here are some tips:
Follow an ideal URL structure, as per SEO best practices. (Eg. yoursite.com/web-service)
Follow some consistency in the site structure to make the transition easy for the regular visitors.
Create new site equivalent pages against the top-performing pages in the old site. This will make the redirection relevant and rewarding.
4. Do Not Be in a Hurry to Shut Down the Old Site
Let's consider you rebrand and launch your rebranded site. And you also point the 301 redirects from your old site to your new site.
But, you delete the old site before the web servers can figure out the redirects to the new IP address.
Here, you just crossed the Rubicon, and you now have to start your SEO from the ground up.
Sound disheartening, right?
So, you must let the old site hold the fort till the web servers understand the redirects.
Ideally, web servers require 72 hours to comprehend that the old domain points to a new IP address.
However, the best practice is to monitor the analytics of the new website. Once you start seeing the redirected traffic on the new site, you can delete the old site.
To keep all the odds in your hand, you must keep the old sites on the old IP for longer. You can postpone the old site shut-down timeline by at least two weeks.
This timeline copes up for any possible delays in the process.
5. Plan the Social Media Profiles for the New Brand
Your social media presence has a say in your brand presence and online visibility. And you must consider acquiring your brand-centric usernames on various social media platforms.
But, you might not get the exact username combination since most of the names are already acquired.
Therefore, it is better to acquire the usernames well before the actual brand launch.
You might also need to negotiate and convince a user who has already acquired this name. Or, you might have to try some closest combinations.
Moreover, Facebook allows you to change your brand's name only once along with your reserved URL. So, if you have plentiful followers on Facebook for your previous brand, you can preserve them.
LinkedIn is more generous in this case, and it allows you to change your brand name easily. You can make an easy switch without losing your followers and social presence.
On the other end, Twitter and Facebook may require you to set up a new brand account from scratch.
Having a prominent social presence will add to your preserved SEO value.
6. Take a Backup of Your Old Site
While we all have high hopes for our rebranding decisions, we must prepare for the uncertainties.
What if the main pages on your new site fail to rank in the SERPs? Or what if the new content fails to secure the rankings? Or worse, your rebranding decision comes across as a bummer, and you lose customers. 
Whatever is the case, you must keep your backup ready to hold the fort. Therefore, before you shut down your old site, take a backup of this site's URLs and content.
This practice brings across a lot of opportunities like:
You can A/B test your old content on several pages if the new content fails to perform.
You might want to switch back to the old branding or make some important inclusions.
You might want to run both sites as individual brands from the same entity.
You can refer back to the old data for SEO knowledge.
7. Keep Count of Your Traffic and Keyword Performance
Irrespective of the purpose of rebranding, you might aim to outperform your old site. But, what are your comparison parameters, or how will you measure your success?
You need to record the analytics and KPIs of the old site before you shut it down.
Some of the crucial KPIs include-
Traffic Metrics: You must record the Google Analytics data representing the traffic on the old site. This must include your organic, referral, and direct traffic. You can compare these traffic metrics with your new site's traffic. It will also help you with optimization and setting the right traffic goals. 
Performing Keywords: Note down your top-performing keywords and their rankings in the SERPs. Check how much average traffic these keywords are drawing to your site. See how these keywords perform on your new site. Check if there is a drop in rankings on these keywords. If you witness a drop in rankings, you might wish to optimize for these keywords. 
Backlinks: Record the number of backlinks and the referring domains. You might have redirected most of these backlinks to your new site. The next step is to check how many new backlinks you have gained for your new site.
8. Manage Your Inbound Links with Utmost Care
There might be a list of sites linking back to your site. These inbound links bring authority to your site, and you wouldn't want to lose them.
So, all the pages on your old site that receive quality backlinks hold utmost SEO value for you. And you must redirect these pages to the relevant pages on your rebranded site.
What if there is a page that is no more relevant, but you wish to backlinks referring to it?
In this case, you can also connect with the referring domain webmasters to give the backlink to your new site. Of course, you must have a relevant resource to keep them hinged.
Moreover, you must analyze if some webmasters are pulling off their backlinks owing to rebranding. You must monitor these referring domains and convince them of new valuable resources.
Also, invest good efforts in procuring authority inbound links for your new site. Ensure that you follow the right internal linking structure to share the link juice across crucial pages.
9. Add the Sitemap and Robots.txt File
As you plan the launch of your new site, you need crawlers to index it conveniently. Therefore, you must create an XML sitemap for your site.

The sitemap explains to crawlers the navigation path they must follow for seamless indexing. It enhances the crawlability of your site, which the search engine bots appreciate.
A developer wouldn't have to invest much effort in building an XML sitemap. And you can submit it via the Google Search Console and Bing Webmaster Tools.
WordPress site owners prefer to use the Yoast plugin to generate an XML sitemap or update it.
Next, you must ask your developer to take care of the Robots.txt file. This will further impact your site's indexing. And you wouldn't want to ignore it unless you aren't betting for good SERP rankings.
If you witness indexing or crawling issues, you can check the Robots.txt file. Just open your Google Search Console and switch to the Crawl tab. Here you can check your file using the "robots.txt Tester" option.
You can also use sites like Sitechecker to check your robots.txt

10. Make the New Site Comprehensible with Structured Markup
When you rebrand your site, you are most likely to expect an enhanced SEO value from it. But are you willing to take a step ahead and make your content understandable for Google?
You can allow Google to better comprehend the intent or context of your site's content via structured markup.
For example:
You may add a tabular structure to mention the specifications of a product. Now, your schema markup makes it understandable for the Google bots.
They can understand the fields like dimensions, color, type, etc., of this product. Thus, they will rank your page for relevant search queries.
Therefore, you must add structured markup to several forms of content on your site.
Google draws rich snippets owing to the structured markup categories on your site. And these rich snippets enhance the visibility of your listings into the SERPs. Thus, it triggers a significant growth in your listing's click-through rate.
You must visit the schema.org site to check the several structured markup categories.
Also, ensure that you have added the structured data markup correctly. You can check it on your live site by using the Google Structured Data Testing Tool.
11. Map Out Your Brand Promotion Strategy 
As you commence with the site launch, you must plan to get the word out.
In fact, some businesses plan a rebranding strategy just to witness a spike in their popularity.
They weave an excellent promotional strategy to create a raging buzz about their new brand. And this translates into a significant boost in brand reach, traffic, and new leads.
Moreover, this traffic spike adds to your new brand's SEO value.
Prudent marketers consider their brand promotion strategy an opportunity instead of a responsibility.
You must get the word on social media, across the web, existing clients, etc.
For eg. In 2019, Dunkin Donuts changed their name to Dunkin.

You must announce the name change in all your social media profiles with an attractive visuals.
For eg. Take a look at this promotion from Pantene in their twitter profile.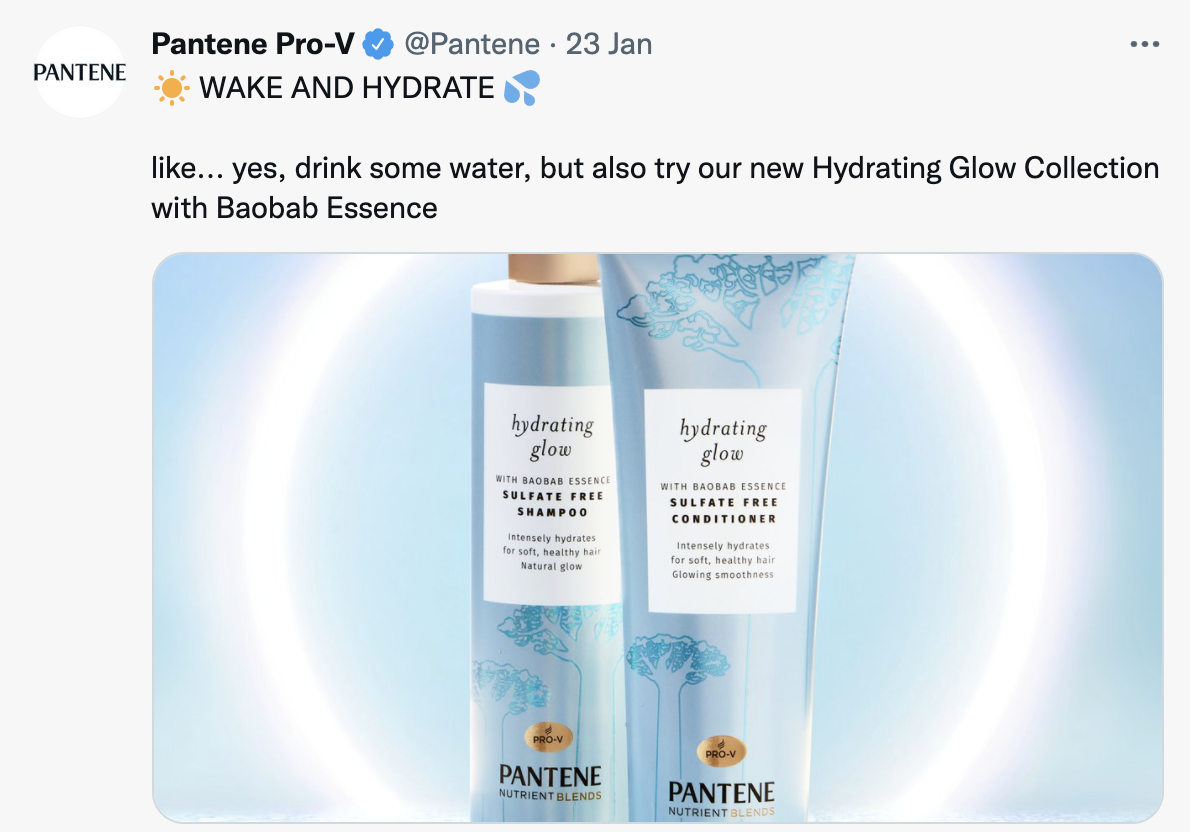 Here are some crucial brand promotion activities that get the ball rolling:
Email Announcements: Plan and schedule emails about your rebranding news and send it across your list of subscribers. Send these emails to your existing customers, associated vendors, company contacts, etc.
Media/Press Release: Get the news on the web by connecting with popular media channels. Shortlist the most relevant media channels that appeal to your target audience.
 Social Media Promotions: Instigate curiosity about the new brand through your social media channels. Connect with influencers and your followers to add spark to this curiosity.
Guest Posts: Plan creative blog posts around your rebranding experience and get them on popular blog sites. Create and send your pitch across sites that attract a relevant audience for your business.
12. Audit and Monitor Your New Brand Site 
It is easy to miss out on something while you are managing the rebranding operations. You might have hundreds of redirects, a new site structure, technical SEO, and whatnot.
And therefore, you must audit and re-audit your new site for any inconsistencies.
Note the analytics, traffic, rankings, backlinks, etc., of your old site before the rebranding. And measure these benchmarks against the KPIs of the new site after the launch.
It might take some time to reflect the transfer of SEO value. And so, monitor your new site regularly for up to three weeks.
If you witness any irregularities, you must check the 301 redirects before you delete the old site. These irregularities can include a drop in rankings, traffic, reduced no. of backlinks, etc.
Regularly measuring your site audit and SEO audit reports might feel overkill, but it is worth your efforts.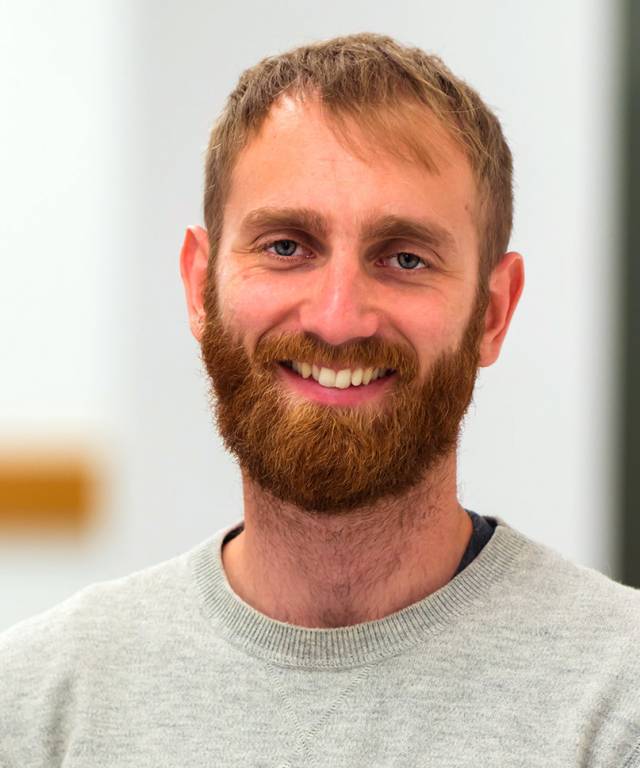 Jacob is the affiliate manager at VernalWeb. His primary goal at VernalWeb is helping grow our client base through affiliates and strategic partnerships. It is all about statistics analysis, communication with our affiliates, working on various campaigns, searching the web for trends and generating ideas for future projects.