In the dynamic world of web hosting, staying fresh and relevant is key to success. At VernalWeb, we believe in embracing change that aligns with our growth and evolution. Today, we are thrilled to announce a significant milestone in our journey – a rebranding initiative accompanied by a fresh, vibrant logo that symbolizes our commitment to innovation, quality, and reliability.
Embracing Change for Growth
Change is the only constant, and as a forward-thinking web hosting company, we believe in embracing it wholeheartedly. Our decision to rebrand is not just a cosmetic makeover but a strategic move to align our visual identity with the values and services that define VernalWeb. This transformation is a testament to our dedication to providing cutting-edge solutions that cater to the evolving needs of our customers.
Unveiling the New Logo
Central to our rebranding initiative is our brand new logo – a visual representation of the essence of VernalWeb. The design encapsulates the synergy between innovation and reliability, showcasing our commitment to staying ahead in the rapidly evolving world of web hosting. The vibrant colors and modern aesthetics of the logo mirror the energy and dynamism that define our company.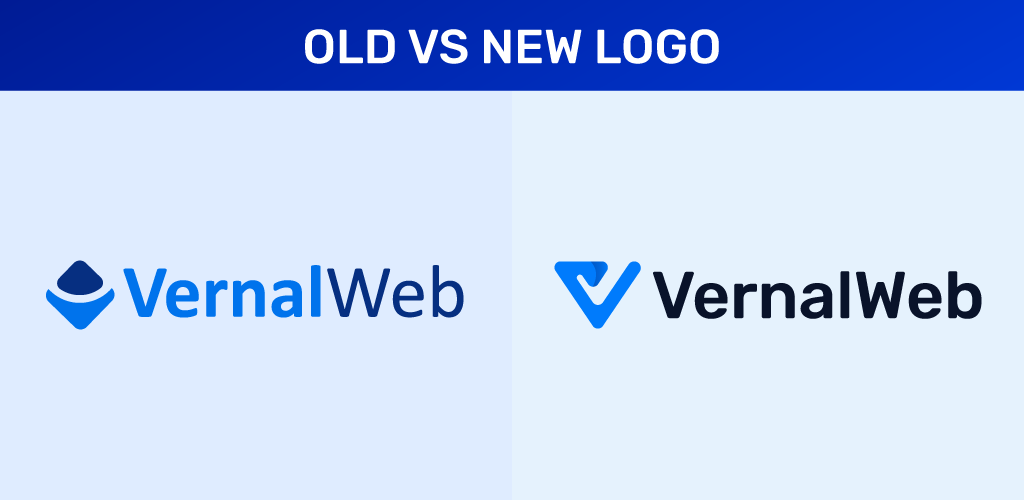 What the Logo Represents
Innovation: The logo symbolizes our commitment to innovation, capturing the spirit of creativity that drives us to constantly improve and adapt to the latest industry trends.
Reliability: The solid and clean lines in the design reflect the reliability that our customers have come to associate with VernalWeb. We are a steadfast partner in their online journey, providing stable and secure hosting solutions.
Customer-Centric Approach: The subtle elements in the logo speak to our customer-centric philosophy. As a hosting company, we understand the diverse needs of our clients, and the new logo is a visual representation of our dedication to meeting and exceeding their expectations.
What Does this Rebranding Means
As we embark on this exciting journey of rebranding, our clients can expect a seamless transition. Our dedication to providing top-notch services remains unwavering, and the rebranding is a testament to our pledge to continually enhance the quality and range of solutions we offer. The new logo is a symbol of our renewed commitment to serving our clients with excellence.
Celebrating Growth and Progress
Rebranding is not just about changing the external appearance; it's about internal growth and progress. At VernalWeb, we see this as an opportunity to reflect on our achievements, learn from our experiences, and set the stage for even greater accomplishments in the future.
Thanks to Our Loyal Supporters
We want to express our gratitude to our clients, partners, and employees who have been an integral part of our journey so far. Your support has been invaluable, and we look forward to continuing this journey together with the same dedication and enthusiasm.
Join Us in Celebration
To mark this exciting chapter in our story, we invite you to join us in celebrating our rebranding. Follow us on social media, explore our revamped website, and be part of the conversation as we share more insights into the inspiration behind our new logo and the vision driving our company forward.
Conclusion
Our rebranding is more than just a visual overhaul – it's a reflection of our commitment to progress, innovation, and customer satisfaction. We look forward to the next chapter of the VernalWeb story and are excited to continue being your trusted partner in the digital world. Thank you for being part of our journey!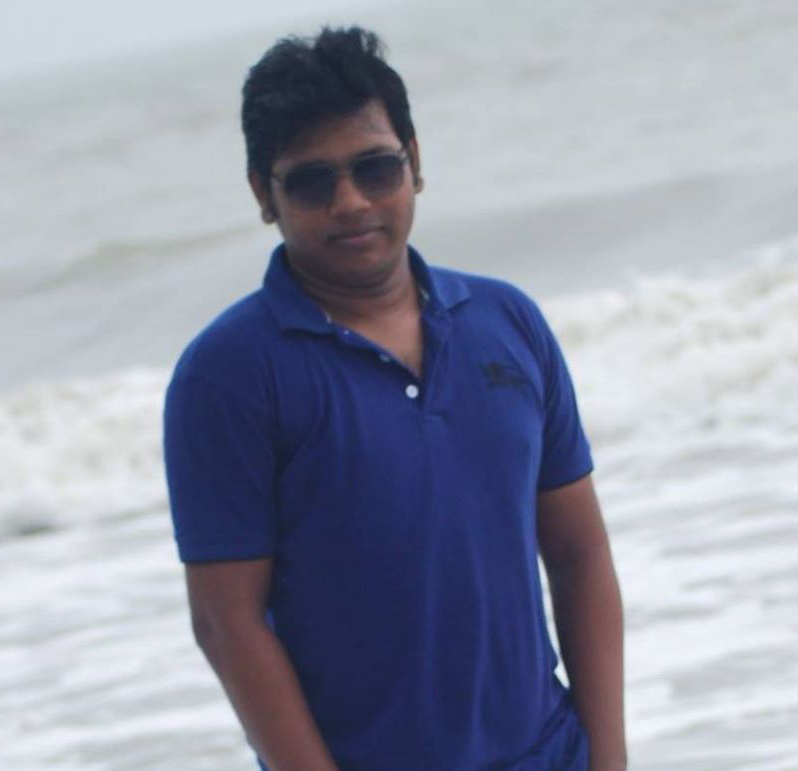 Saief is the founder and CEO of VernalWeb, a fast growing web hosting company. Saief is a digital marketing enthusiast. He's on a valiant quest to discover effective marketing strategies then share those secrets with VernalWeb users.