In today's dynamic business landscape, the right set of tools can make all the difference in achieving substantial growth, even if you're starting from scratch. The journey from $0 to $100k is undoubtedly challenging, but with the right resources at your disposal, you can streamline processes, enhance your output, and ultimately drive your venture towards success. These tools are not just about convenience; they add tangible value to your operations, helping you streamline tasks, create captivating content, analyze data, and much more to eccelerate your business. In this article, we delve into ten essential tools that can make a substantial difference in your journey to success.
Skyrocket Your Business with Tools

Whether you're a budding entrepreneur, content creator, or freelancer, the right tools can make all the difference in propelling you from a small start to a six-figure triumph. By integrating cutting-edge solutions like Notion for streamlined organization, Canva for captivating visuals, and Blackmagic for data-driven insights, you can make smarter decisions and create a lasting impact. Propel your growth further with Typefully's scheduling prowess, ChatGPT's AI-driven brainstorming, and Gumroad's seamless digital product monetization. These tools aren't just assets; they're accelerators, allowing you to focus on what truly matters – nurturing your business's core vision. Embrace the potential of these tools and witness your business skyrocket beyond imagination. Let's learn about ten indispensable tools that can help you navigate this journey effectively.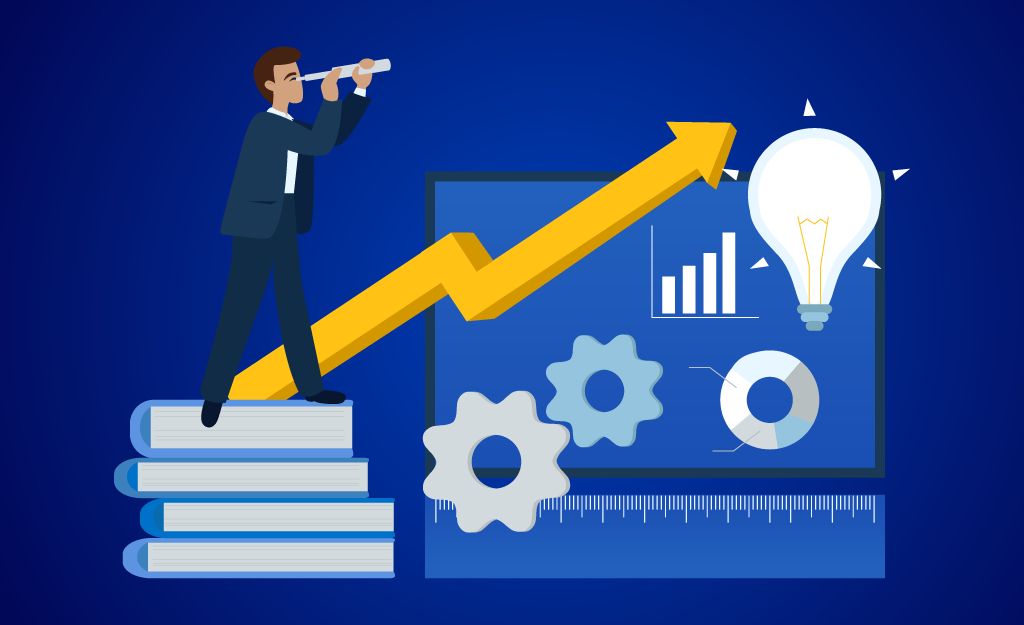 1. Notion
A solid foundation begins with organized notes. Notion, a free digital workspace, is your virtual notebook to jot down ideas, plans, and strategies. Seamlessly create, categorize, and access your notes anytime, anywhere. From project outlines to brainstorming sessions, Notion is your trusty companion to keep your thoughts in order.
Features:
Flexibility: Notion offers a versatile platform for note-taking, project management, and collaboration.
Templates: Choose from various templates to structure your tasks, ideas, and plans effectively.
Database Capabilities: Transform your notes into databases, making information retrieval a breeze.
Team Collaboration: Collaborate seamlessly with team members, keeping everyone on the same page.
Cross-Platform: Access your notes from any device, ensuring you're always connected.
Value Addition: Notion's intuitive interface and powerful features empower you to stay organized, plan efficiently, and execute strategies flawlessly.
Pricing: Free
Best Practices: Create a central workspace with different sections for tasks, ideas, and goals. Leverage databases to store and organize valuable information.
Pros: Versatile, user-friendly, collaborative, cross-platform.
Cons: Steeper learning curve for advanced features.
Alternatives: Evernote, OneNote.
2. Canva
Visuals speak louder than words, and Canva is your creative haven. This free design platform empowers you to craft stunning graphics, be it for social media, presentations, or marketing materials. With its user-friendly interface and a plethora of templates, you don't need to be a design guru to make eye-catching visuals that resonate with your audience.
Features:
Templates: Access a vast library of templates for social media, marketing materials, and more.
Drag-and-Drop: Design captivating visuals without any design experience using the intuitive drag-and-drop interface.
Stock Images: Choose from an extensive collection of high-quality stock images.
Customization: Personalize templates with your brand colors, fonts, and logos.
Collaboration: Collaborate with team members on design projects in real-time.
Value Addition: Canva empowers businesses to create professional-quality visuals without the need for expensive design software or a dedicated designer.
Pricing: Free with premium options
Best Practices: Maintain consistency in branding elements across all visuals. Experiment with different templates to find what resonates with your audience.
Pros: Easy to use, wide range of templates, collaborative, no design skills needed.
Cons: Some advanced features require a paid subscription.
Alternatives: Adobe Spark, Crello.
3. VernalWeb

A business journey starts with a great business name & a strong online presence begins with the right domain name. VernalWeb's free domain name checker simplifies the crucial process of choosing and securing your domain name. It not only helps you find an available domain but also offers valuable insights and management options to ensure a smooth online presence. By leveraging this tool, you're taking the first step towards building a strong digital identity for your business. Remember, your domain name is often the first impression you make online, so make it count with VernalWeb.
Features:
Instant Domain Availability Check: Get real-time feedback on the availability of your desired domain name.
Variety of Domain Extensions: Explore a wide range of domain extensions (TLDs) to find the perfect fit.
Alternative Suggestions: Receive suggestions for similar domain names if your desired name is unavailable.
Easy Comparison: Compare multiple domain options side by side.
Effortless Domain Registration: Register available domains seamlessly.
WHOIS Privacy Protection: Protect your personal information with optional WHOIS privacy services.
DNS Management: Manage your domain's DNS settings for optimal website performance.
Renewal Notifications: Receive timely notifications for domain renewals to avoid expiration.
Value Addition: VernalWeb's free Domain Name checker is your first step towards establishing a strong online presence. It ensures that your chosen domain is available and aligns with your brand.
Pricing: Free
Best Practices: Consider short, memorable, and brand-relevant domain names. Check for trademark conflicts before finalizing.
Pros: Instant availability check, diverse TLD options, alternative suggestions.
Cons: Not found yet.
Alternatives: Namecheap, GoDaddy.
4. Claude
Compelling copy can make or break your business. Enter Claude, your free copywriting assistant. Craft persuasive and engaging content effortlessly, whether it's for your website, emails, or advertisements. Claude's user-friendly interface ensures that even newcomers to copywriting can create messages that resonate with readers.
Features:
AI Copywriting: Utilize AI-generated content for emails, product descriptions, and more.
Engagement Optimization: Craft compelling copy that resonates with your audience.
Time Efficiency: Save time by generating content quickly.
Variety of Styles: Choose from different writing styles to match your brand voice.
Grammar and Spell Check: Ensure error-free content with built-in grammar and spell check.
Value Addition: Claude enhances your communication efforts with persuasive, AI-generated copy that drives engagement and conversions.
Pricing: Free
Best Practices: Review and refine AI-generated content to align with your brand's tone and style.
Pros: Time-saving, versatile writing styles, error-free content.
Cons: May lack the human touch in certain contexts.
Alternatives: Copy.ai, Writesonic.
5. Typefully
Time is money, and Typefully is your time-saving virtuoso. Schedule your social media posts in advance, ensuring a consistent online presence. This tool's intuitive interface enables hassle-free scheduling, leaving you with more time to focus on growing your venture.
Features:
Social Media Scheduling: Plan and schedule posts across multiple platforms in advance.
Content Calendar: Visualize your content strategy and schedule with a calendar view.
Visual Preview: See how your posts will appear before they go live.
Collaboration: Coordinate with team members on content creation and scheduling.
Analytics: Track engagement metrics for your scheduled posts.
Value Addition: Typefully simplifies your social media strategy, allowing you to maintain a consistent online presence without constant manual posting.
Pricing: Free with premium subscription
Best Practices: Plan content ahead of time to maintain consistency. Monitor analytics to optimize your posting schedule.
Pros: User-friendly, content calendar, visual preview.
Cons: Paid subscription required.
Alternatives: Buffer, Hootsuite.
6. Blackmagic
Numbers tell a story, and Blackmagic helps you decipher it. Dive into analytics to understand the effectiveness of your marketing campaigns, website traffic, and customer behavior. With its user-readable reports, you'll be empowered to make data-driven decisions for substantial growth.
Features:
Website Analytics: Gain insights into user behavior, traffic sources, and more.
Conversion Tracking: Monitor the effectiveness of your marketing campaigns.
Customizable Dashboards: Create personalized dashboards to focus on specific metrics.
Real-Time Reporting: Access real-time data to make immediate decisions.
Data Visualization: Visualize data through graphs and charts.
Value Addition: Blackmagic empowers you with data-driven insights to refine your strategies and enhance user experiences.
Pricing: $14.99
Best Practices: Set up conversion goals to track specific actions on your website. Regularly review analytics to identify trends and areas for improvement.
Pros: Affordable, customizable dashboards, real-time reporting.
Cons: Limited to website analytics.
Alternatives: Google Analytics, Mixpanel.
7. ChatGPT
Every big idea begins with brainstorming, and ChatGPT takes it to the next level. Engage in dynamic conversations with this AI-powered tool to generate fresh ideas, solve problems, and fuel your creativity. With ChatGPT as your brainstorming partner, the possibilities are limitless.
Features:
Idea Generation: Generate creative ideas for projects, content, and more.
Problem Solving: Overcome challenges by exploring different perspectives and solutions.
Content Suggestions: Receive topic ideas and outlines for blog posts, articles, and more.
Conversation Partner: Engage in virtual conversations to stimulate creative thinking.
Diverse Insights: Gain fresh insights from an AI-powered brainstorming companion.
Value Addition: ChatGPT expands your creative horizons, offering diverse ideas and solutions to fuel innovation.
Pricing: Free with premium option
Best Practices: Use ChatGPT as a starting point and refine generated ideas according to your goals.
Pros: Stimulates creativity, diverse insights, problem-solving.
Cons: Requires refining generated content, may not fully replace human brainstorming.
Alternatives: Miro, Stormboard.
8. Gumroad
Your expertise can be your biggest asset. Gumroad, a free platform, provides you with the means to share and sell your digital products effortlessly. From e-books to online courses, you can monetize your skills and knowledge, making your journey to $100k more attainable than ever.
Features:
Digital Product Sales: Sell e-books, courses, artwork, and more.
Customizable Storefront: Personalize your storefront to reflect your brand identity.
Payment Integration: Easily accept payments from customers.
Marketing Tools: Leverage built-in marketing tools to promote your products.
Audience Engagement: Connect with your audience through a direct channel.
Value Addition: Gumroad simplifies the process of selling digital products, helping you monetize your expertise effectively.
Pricing: Free
Best Practices: Create compelling product descriptions and use visuals to showcase your digital products.
Pros: Easy setup, customizable storefront, direct audience engagement.
Cons: Transaction fees on certain plans.
Alternatives: Teachable, Podia.
9. Typeshare
Twitter is a powerful marketing tool, and Typeshare optimizes your tweets for engagement. Craft attention-grabbing tweet templates that convey your message succinctly and effectively. With Typeshare, you can harness the potential of social media to connect with your audience and expand your reach.
Features:
Tweet Templates: Access a library of tweet templates for various purposes.
Branding Consistency: Maintain consistent branding with pre-designed templates.
Engagement Optimization: Craft tweets that resonate with your audience and encourage interaction.
Time Efficiency: Save time by using ready-made templates.
Customization: Tailor templates to match your specific messaging.
Value Addition: Typeshare simplifies the process of crafting engaging tweets, enabling you to connect with your audience effectively.
Pricing: Free with paid subscription
Best Practices: Personalize tweet templates to align with your brand voice and current trends.
Pros: Time-saving, branding consistency, engagement optimization.
Cons: Limited to Twitter-focused content.
Alternatives: SocialBee, Missinglettr.
10. Screen Studio
Sometimes, showing is better than telling. Screen Studio lets you create informative screen recordings and tutorials for your business. Whether you're explaining a process or showcasing a product, these recordings enhance your communication and contribute to your growth journey.
Features:
Screen Recording: Capture screen activity for tutorials, presentations, and more.
Video Editing: Edit and enhance your recordings with built-in tools.
Webcam Integration: Overlay webcam footage onto screen recordings.
Annotations: Add annotations, text, and highlights to emphasize key points.
Export Options: Save recordings in different formats for various platforms.
Value Addition: Screen Studio empowers you to create engaging visual content through screen recordings, enhancing communication and training.
Pricing: $89
Best Practices: Plan your screen recordings to deliver clear and concise messages. Edit recordings to remove unnecessary elements.
Pros: Comprehensive screen recording and editing tools, professional-quality output.
Cons: Higher price point compared to other tools.
Alternatives: OBS Studio, Loom.
Conclusion
The journey from scratch to $100k in business growth demands a strategic approach, efficient processes, and the right tools. Each of the ten tools mentioned above serves as a catalyst in different facets of your journey, from organization and design to research and marketing. By using the power of these tools, you can optimize your operations, elevate your content creation, and leverage data-driven insights to steer your business towards success. Remember, while tools can empower you, your dedication and innovative thinking remain the driving forces behind your journey to building a successful business.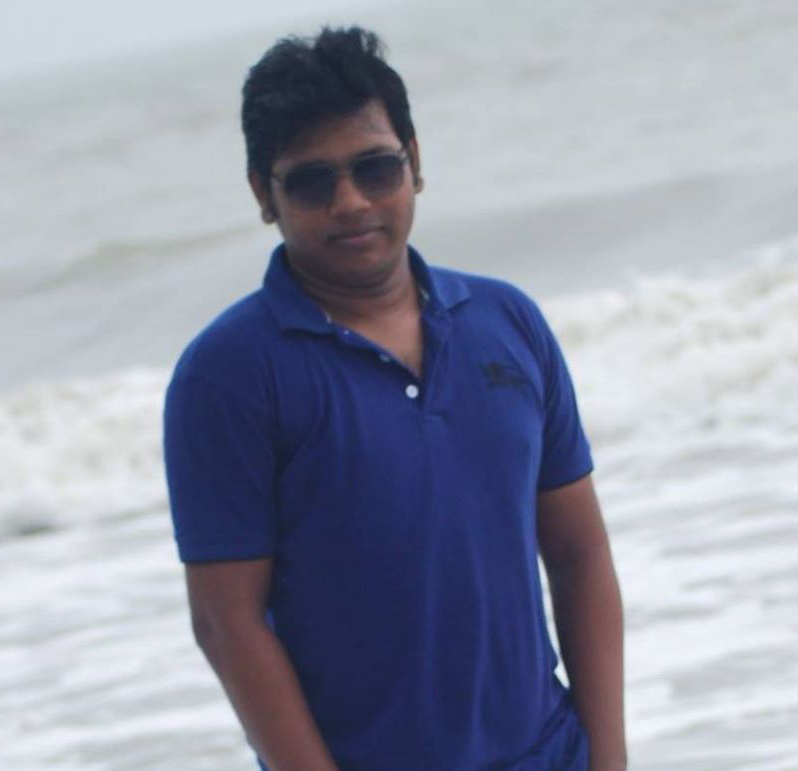 Saief is the founder and CEO of VernalWeb, a fast growing web hosting company. Saief is a digital marketing enthusiast. He's on a valiant quest to discover effective marketing strategies then share those secrets with VernalWeb users.