Now you have developed your website. It is nice, clean and elegant. It has nice usability and your website development company had done an excellent job that they make the website just the way you like it! Ahhh….. your job is done right? But wait, when you buy a car that's it? You need to make oil change after a certain time or if you are not feel well you yourself need to visit doctor to maintain yourself, so does your website too. Your also need to Website Maintenance accordingly to be updated. But do not get worried right away it is pretty simple process of a job list. But before we jumped into the website maintenance process let me tell you a little bit about what is website maintenance?
Website Maintenance: In short we can say that performing all the necessary jobs to keep a website up to date and in good shape, working order so that it works well and shows up correctly with the latest web browsers and mobile devices with all the information correctly aligned way.
From the small, medium to large sized corporation companies who do not have designated staff to do web maintenance tasks on their website can hire a website maintenance company because they might be working on their website is not a part of daily operations as they need to tend to running their business. In other hand regular ecommerce companies can also think about outsourcing website maintenance so that they can be more focus on sale marketing and delivering the products to the customers.
What must you do before you begin your website maintenance task:
Install Google Analytics.
Sign up for Google Webmaster Tools
Create a database backup service for full site backups. Store the database on an isolated web server.
Monitor website security with automatic scanning. For any malicious entry.
Monitor website how it is taking time to load.
You build your website to make either more money or more circular more information toward more and more viable audience. And either one will be unattainable if your website is not updated. For effective return on investment and get the most out of your website you need to regularly update and maintain your website on a regular basis.
Website Backups
Make sure that file and database backups are being automatically performed on at least a weekly basis.
Restore from backup at least once every six months to ensure the backups are valid.
Verify that backups are stored off site.
Functionality
Examination all important functionalities such as signup forms, filling out contact forms, checkout forms, and so on. to make sure everything is working properly.
Software Updates
Use the proper security system software your site such as PHP, content management systems, ecommerce carts, etc.
See that your software need software updates if yes then use the latest update.
Check for Broken Links
In every 15 days run a back link checker to crawl your site and look for any broken links that troubled users and reduce search engine ranking.
Site Speed                 
Use Google Page Speed Insights to identify issues that might be slowing down your site.
Use Google Analytics to spot trends (good or bad) in your site's performance. (Go to Behavior > Site Speed > Overview)
Search Engine Optimization:
Use a tool like SEO centro to find structural problems with your site that may affect how search engines view your site like missing titles or duplicate content.
Classify new referrers that are sending traffic to your site. Use Google Analytic go to Acquisition > All Referrals.
Website Checklist Weekly
All pages on the front end of the website are loading properly
No errors are occurring during the page loading
Update Content Management System software and plugins
Backups are performed daily and stored off site
Look for any broken links
Review and resolve any issues with emails sent from the web server
Examine and remove spam comment, all forms, form submissions and user accounts working properly
Check for 404 errors and resolve these by fixing links or redirecting it
Write creative marketing blog post and share it with your social channel
Website Checklist Monthly
Review security scans and resolve any issues
If your website takes more than 3 seconds to load, then contact with your website development company to increase loading speed.
Review your local search visibility
Evaluate your content popularity and conversion source and then create new content accordingly.
Test the website to ensure that it looks and displays properly on the most popular browsers and mobile devices
Confirm your site. CSS & HTML, Accessibility, Responsiveness
Website Checklist Yearly
Renew your website domains name
Update the copyright date in your website footer and other references
Examine each page of the site for content correctness
Review your website strategy according to your business
Consider updating the website design to adopt the current technological advancement
All of these tasks are very time consuming but very necessary if you want to do all of these job alone you can do that but the question is do you have enough time to put in here because you probably have lot of business development things needed to be done within every week and website maintenance is not on our top to do list.
Roopokar Creative Studio is one of the renowned website development company in Dhaka Bangladesh is offering great website maintenance plans. Please do visit our website maintenance packages to know more about the plans. Or you can customize a website maintenance plan for your own. We are offering website maintenance packages that cover these tasks and many more.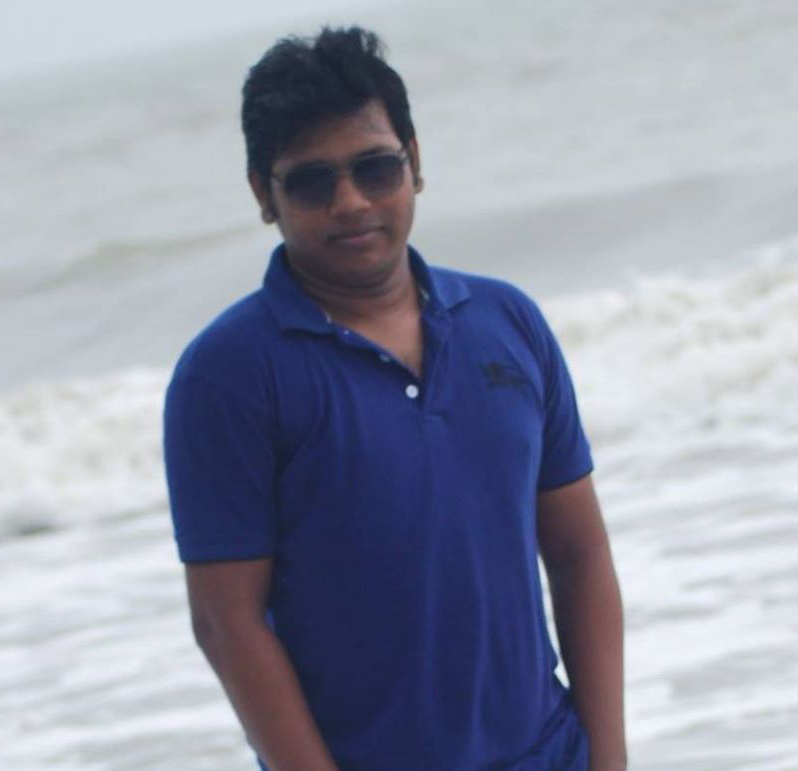 Saief is the founder and CEO of VernalWeb, a fast growing web hosting company. Saief is a digital marketing enthusiast. He's on a valiant quest to discover effective marketing strategies then share those secrets with VernalWeb users.