In this modern world, business owners are expanding their business virtually. Especially during this Covid-19 pandemic, moving online is becoming the topmost priority of all types of businesses. So, marketing challenges are rising day by day. Modern marketing is all about SEO. If you want to get customer attention, SEO is the #1 option for moving globally. Today we will discuss how web hosting plan affects the SEO performance of your website.
If you are the owner or decision-maker of your company, you must know where you have hosted your company website. It may seem very light factor but it varies. Let's move on to the topic.
How Hosting plan Affects SEO
Search engines recommend sites that perform better and provide value. Your hosting selection is a key factor for better performance and reliable hosting is vital for making your website fast, secure, and trust-worthy. Selecting a bad web host may ruin your all SEO efforts without giving back a single penny. Again, a good hosting service will make your website rise and develop SEO rankings. If you are new in online business, you may mistake in choosing the right hosting service which may lead your business with zero profit.
Page Load Time
As a user, which one will you prefer to visit?
A slow website
A fast website
Definitely the second one. Actually all of us will choose the same. And also search engine such as Google loves to work with faster websites. Fast loading speed is one of the top-ranking factors in Google SERPs.
Google's Matt Cutts also highlighted the importance of website loading time in Google ranking.
This is very true that, if a website takes more time (more than 2 seconds) to load, the visitor is more likely to move to the next possible website. That's why the page load time of your website can make a significant difference in you and your competitors.
Another factor is high loading time will bring a high bounce rate for your website but search engines prefer lower bounce rates.
Down Time
Getting a website down is the worst thing for a user. This not only creates a bad impression but also ruins your business reputation, reduces user trust flow and moves your website back from the ranking competition. It brings down your website's SERP and SEO performance.
Imagine your website is down. Google crawler (Bot) has visited your website to crawl a specific content and get your website down. So how Google will treat your website? It will directly impact your SEO performance and site authority. Moreover, the bounce rate will go higher.
To avoid downtime, you must go for a web host where you will get 99.9% uptime guarantee. Choosing the right hosting company is very important to get a better ranking in search engines.
Security Features
If you are operating an online business, you must be concerned about your website securities. Keeping your website safe from potentials threats like hacking is vital. Malware attacks are rising day by day. You must ensure that your website is well protected from these types of threats to get a good SEO performance. Because Google won't recommend a website to its users which is not secure enough. With poor security, your website can be down or even removed from the search engine.
The most common security feature is using an SSL Certificate. SSL (Secure Sockets Layer) helps your website transmit data over secure HTTPS connections. Google has flagged any website that is not using SSL as 'Not Secure' and discourages its users from visiting these websites.
Your web hosting plan plays a vital role in the case of security features. Here at VernalWeb, we are using CloudLinux which is very important for making our servers highly secure. All our hosting plans include a free SSL certificate, free daily backups, and automatic security monitor. So you can secure your website without any extra cost.
Conclusion
If you really care about your business success, your website must have a good ranking in search engines. Without ranking, your website won't be reached by most of the users. So you must do everything you can to make a better search engine ranking of your website which includes choosing the right hosting company and hosting plan for your website.
If you really care about ranking your website on search engines, you must choose a good hosting company.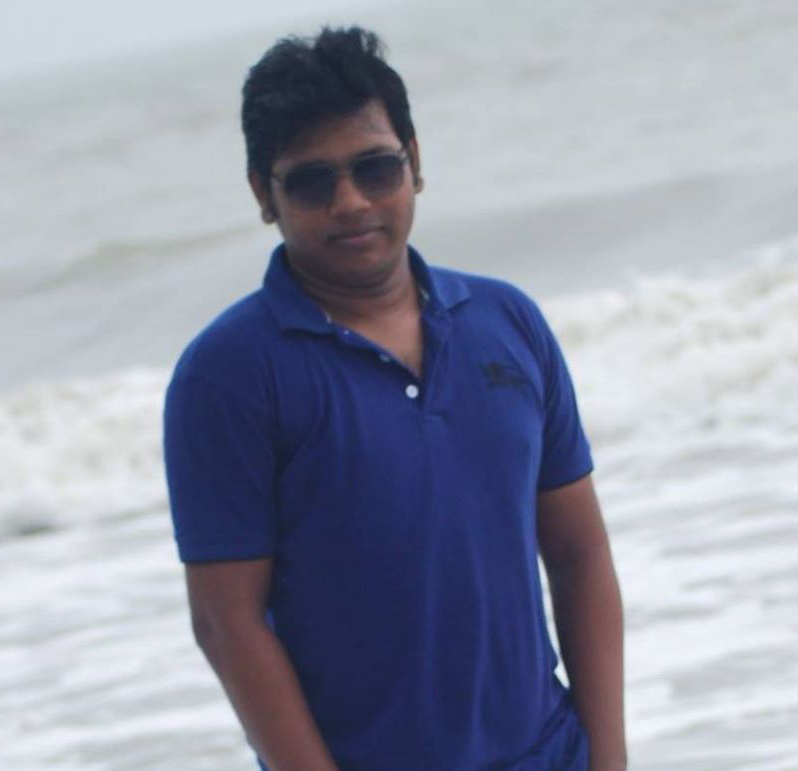 Saief is the founder and CEO of VernalWeb, a fast growing web hosting company. Saief is a digital marketing enthusiast. He's on a valiant quest to discover effective marketing strategies then share those secrets with VernalWeb users.