If you are looking for the right place to host your website, you must have seen some plans with a term called Managed Hosting. You may encounter what managed hosting is or how it differs from unamanged hosting and which one is perfect for your website. In this article, I am going to discuss about managed and unmanaged hosting and help you identify the best option that suits your needs.
Managed vs Unamanaged Hosting Intro
If you are going to create a website, the first step you need to take is to host your website somewhere in virtual space so that  everyone can access your website data over the internet. Your web hosting provider will host your website in their servers. The servers will store your website content and show your data to the users.
There are many types of hosting plans and each type has its own benefits. The most commonly used is shared hosting which is very popular due to low cost. You have to store your website in a server where you have to share resources with other websites. Most of the shared hosting plans available in the market comes with the Managed Hosting feature. This means your hosting provider will manage the server and ensure your hosting environment is optimized, secure and fast. On the other hand, you will be responsible for your website speed, security and availability.
VPS hosting another popular option which is little bit costly as well as offers extra resources for your website. You will get better performance & security here compared to shared server. There are some other hosting options like cloud hosting, dedicated hosting etc.
The Managed vs Unmanaged term comes mostly while you are choosing a Virtual Private Server (VPS), Cloud Hosting or Dedicated Server. If you choose a managed hosting plan, the web host will take care for most of the tasks related to the hosting management like automated backups, regular updates, and constant security scanning.
Managed vs Unmanaged Hosting: Pros & Cons
Both managed and unmanaged hosting have their own advantages & disadvantages. Let's compare both of them so that you can decide which one suits you most.
If you are neither a technical guy nor have any hosting expert in your team, managed hosting is the best option for you. A wrong command line can ruin your money and dream completely. Let's have a closer look at the pros & cons of managed hosting.
Managed Hosting Pros:
As managed hosting is taken care of by the hosting company, you have a very little task to do on it
You can stay worry-free regarding your website security
You website hosting will always be optimized and updated by the web host
Content Delivery Network, Backup and other features are usually pre-configured
You will get technical support whenever you need
Managed Hosting Cons:
Highly expensive
Little or no flexibility in case you need to make any change in hosting environment
Limited access to configuration options
If you feel confident about managing your own hosting, probably, unmanaged hosting is the best option for you. You can configure your hosting as per your needs even after getting your website live. Here are some pros & cons of unmanaged hosting.
Unmanaged Hosting Pros:
Hosting at a lower cost
You can configure your server as per your needs
Flexibility in customization on the server
High security management will bring your peace of mind
Unmanaged Hosting Cons:
Always you have stay concerned about your hosting
Focusing on security of the hosting environment even when you are too much busy in expanding your business
You have to manage softwares, web server and all essential elements of your hosting
Choosing the Perfect Plan Between Managed & Unmanaged Hosting
As both managed & unmanaged hosting is good for certain types of websites, you can choose one of them based on your expertise and needs. Based on the above discussion regarding managed and unmanaged hosting, you can identify the best suitable hosting option for your site.
Both Shared and Managed VPS/Dedicated hosting come with the same level of technical support. By getting managed hosting, you can fully focus on your business & website development, customer management and building long term relationship with customer.
Our managed hosting plans start at just $2.95/month for shared hosting. Also our VPS Hosting, Cloud Hosting & Dedicated Hosting are fully managed and by choosing VernalWeb Hosting, you can stay calm & focused on your business growth.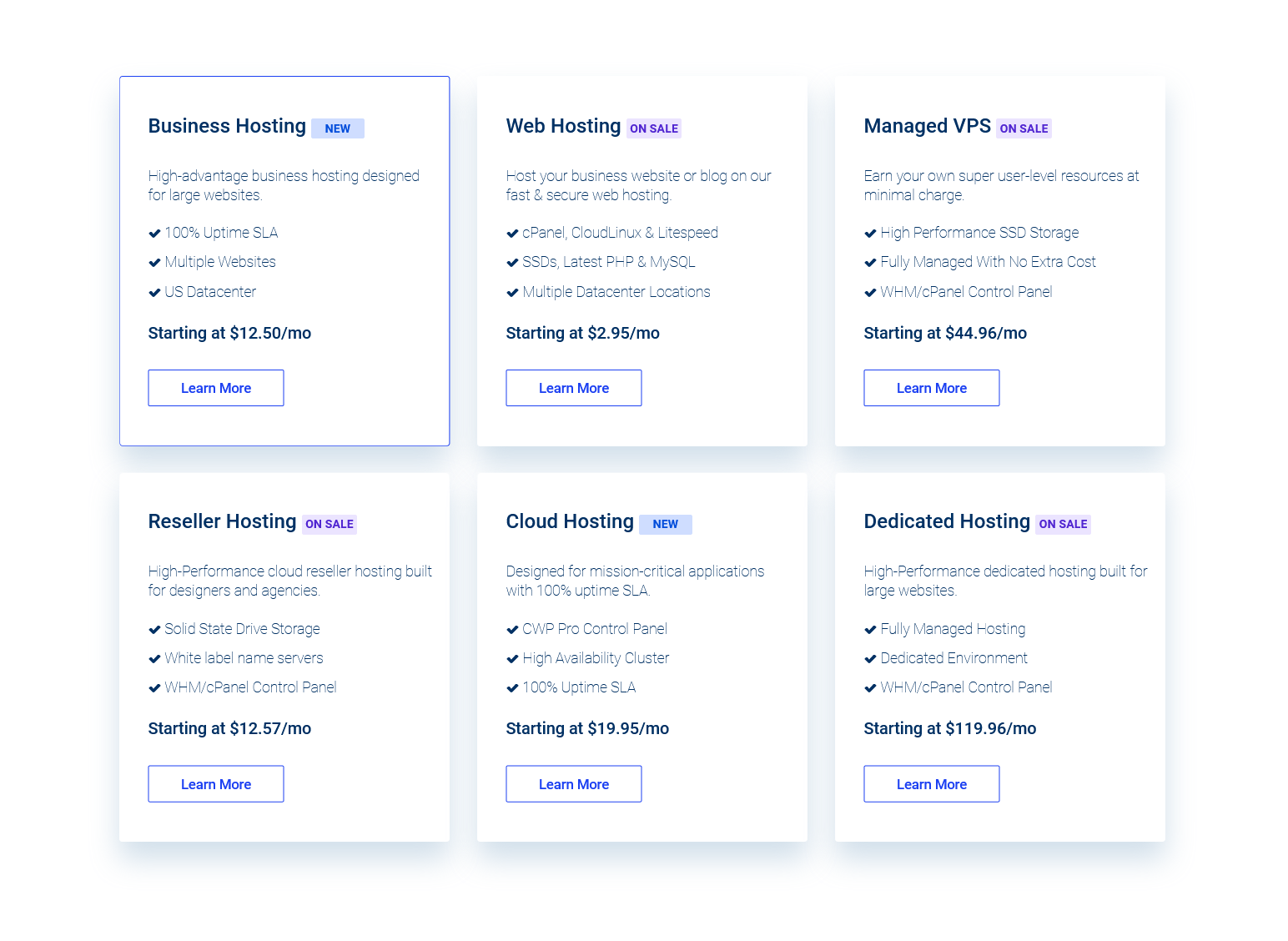 VernalWeb Unmanaged Servers are ideal for those who understand Linux server administration and want unlimited flexibility for their server software configuration.
Indeed, today, even companies that have the in-house expertise in place to manage their own hosting choose to opt for a managed hosting solution. With a shortage of hosting experts & system admins available in the recruitment market and those that work in the sector demanding high salaries, it is far more cost-effective, productive and convenient to give the responsibility of server management to the web hosting companies so that all other staff can focus on more business projects.
Conclusion
Choosing the right hosting plan for your website is one of the critical decisions. Although, there are many options in selecting your hosting, it's very important to ensure that you are using the perfect plan. Depending on your expertise,  you should go for managed or unmanaged hosting.