If you have ever sought some effective solutions to host your WordPress-powered blog or website, you will have met the term, Managed WordPress Hosting or dedicated WordPress Hosting, I bet! Obviously, when compared to most of traditional hosting solutions, such as shared hosting and dedicated server hosting, Managed WordPress Hosting is a quite new kind of service, and exponential growth that WordPress — the leading blogging platform and CMS that is ruling World Wide Web — acquired accounts for the rise of such services.
In spite of having that said, I understand the fact that most users do not actually understand the term, managed WordPress hosting as well as what it means! Through this post, however, I have decided to clear various doubts that you may have about managed WordPress hosting services — a general introduction to managed WordPress hosting, features that distinguish it from other sort of hosting solutions, disadvantages and advantages of WordPress hosting etc. First, we shall have the introduction to managed WordPress hosting, which we expect to be a requirement of every newbie in web world.
Managed WordPress Hosting — Basics to Know
I hope you are familiar with Virtual Private Server hosting as well as dedicated server hosting! And, indeed, you're familiar with WordPress, the CMS cum Blogging Platform from Open Source World. Simply put, managed WordPress hosting is all about optimizing powerful web servers to run WordPress as smoothly as possible! Despite the fact that the technical requirement of WordPress CMS is quite low, you can get an amazing level of productivity and power if you make use of optimized servers; managed WP hosting services work based on this fact! In other words, if you have hosted your WordPress blog or site on a managed WP hosting server, you don't have to be scared about any kind of technical issue regarding your site and you can have a hassle-free WordPress blogging experience. Now, we will move on to some technical aspects, how it's different from most of the other web hosting solutions, particularly shared web hosting.
How Managed WordPress Hosting is Different
Well, as I said earlier, managed WordPress hosting is quite different from the traditional hosting service! Notable ones among those are as follows.
Managed WordPress Hosting provides you VPSs or Dedicated Servers that are optimized for the smooth running of WordPress CMS.
People from your web host takes care of all kinds of 'techie' aspects of your WordPress blog or site, including software updates and security.
Alternatively, if you prefer simpler words, I can say that you do not have to think of the technical aspect of your server if you have chosen managed WordPress hosting. Now, if you are not that technical to understand these differences, it is your time to check out practical advantages and disadvantages of going for Managed WordPress Hosting.
Advantages of Managed WP Hosting
Some of the most noticeable advantages of managed WordPress hosting services are as follows. As I said, we are listing out these advantages from a practical point of view.
Premium Support
Unlike most other hosting solutions, managed WordPress hosting offers top-notch customer support from the hosting provider itself. And, you can use this support to fix your doubts as well as other issues you might confront when you go on with your WordPress blog or site. In addition to that techy advice, you can have some 'productive' kinds of advice as well — such as WordPress plugin suggestions, speed improvement tips, etc. Altogether, you can have one WordPress site optimization expert dedicated to your web server when you purchase a managed WordPress server.
Enhanced Speed and Loading Time
Since web servers used for managed WP hosting are optimized to run WordPress, you can have the best level of page loading time and speed while moving on with your WordPress site or blog. And, even when your WordPress site confronts heavy traffic, you would not have to be alert, because the server is all capable of managing that!
Automated WordPress Updates
Despite your expertise with WordPress, installing new updates and managing the 'installation' side of WordPress can be a tough task for some of you! However, once you have hosted your website or blog in a managed WordPress web server, the team from your web host will manage all kinds of installations and updates as they are released. Also, the team will make sure that all your plugins are working properly.
Automated Backups
Despite all these kinds of precautions regarding your website and its technicalities, there might be some issues that cause downtime of your site or loss of data! In any such dangerous cases, the automated backup feature of managed WordPress hosting will come in handy, I bet. Using this exclusive feature you can make sure that all your website files and related databases are stored securely in another corner of the web, where it is untouchable from possible damages such as hacking attacks.
Top-notch Security
When compared to other hosting solutions, the security section of managed WP hosting is quite tight! It does not mean that no one can break into your web server or website, but the web host will take its maximum effort to make sure that your website is always up and working perfectly.
Disadvantages of Managed WP Hosting
I am sure that you are impressed by the above-shown list of advantages of managed WordPress hosting solutions! Yet, there are some notable disadvantages you should know before purchasing a managed WordPress hosting plan!
Price
Since you believe in the fact that quality products cost more, this is not a disadvantage. However, I can say that, in a comparison with other hosting products, managed WordPress hosting is a bit expensive, certainly expensive than shared hosting. Anyway, when compared with the process of buying a VPS and installing WordPress in it, managed WordPress hosting is undoubtedly affordable!
You've Limitations
More often than not, managed WordPress servers come up with limitations! Since you give the management aspect of your server to the team from web host, you cannot have that much control on techie side of your website or blog. However, if you are concerned about smooth functioning of your site/blog, without confronting those techy issues, do not think twice but go for managed WP hosting.
The Bottom Line — Who Needs Managed WordPress Hosting
There might be some exceptions but let us give you an example. If you have a WordPress-based blog or site that is insufficient with a shared web hosting server and needs enhanced performance to manage the heavy traffic you receive, you can go with one managed WordPress hosting service. Obviously, it is quite better than buying a VPS and taking care of your WordPress installation inside that! In an alternative case, if you have a resource-consuming site or blog running on WordPress but are not familiar with technical aspects of WordPress installation, you can go with managed WordPress hosting as well. So, I hope you do now know quite a lot about managed WP hosting as well as which product you should choose. Still, if you have some doubts, I will be pleased to solve those through comments.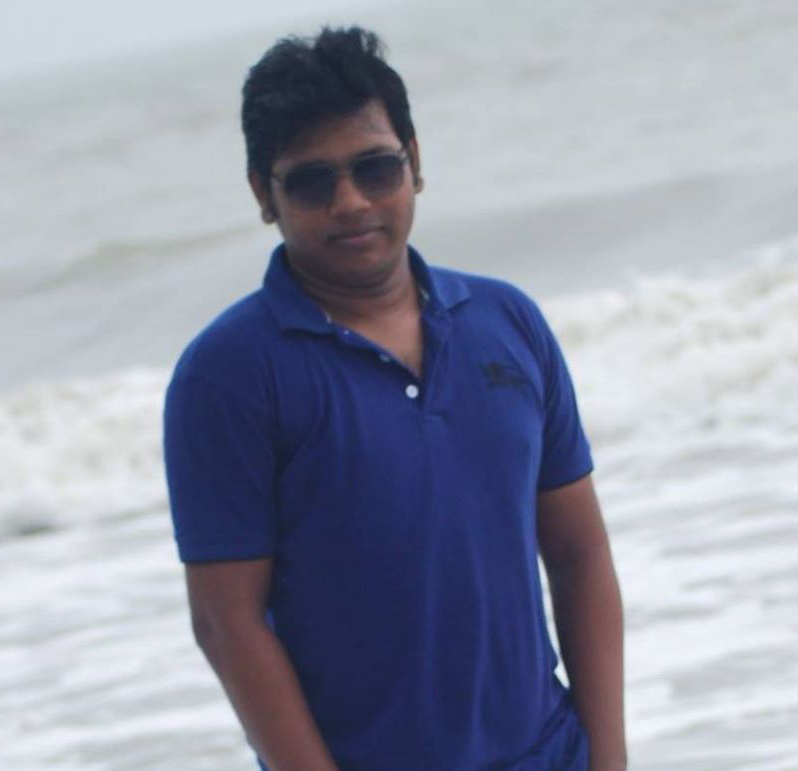 Saief is the founder and CEO of VernalWeb, a fast growing web hosting company. Saief is a digital marketing enthusiast. He's on a valiant quest to discover effective marketing strategies then share those secrets with VernalWeb users.