Welcome to WordPress series part 2. I hope you liked the part 1. WordPress is the most flexible Content Management System on this planet. Do you know why? Most probably the best answer is "Plugin".  In the core script You will not find all functions you need. Here the best solution you may have is the plugin.
Now I will introduce you to 10 most used & popular WordPress Plugins. Whatever you build with WordPress CMS, these plugins will help you in any situation. Let's start our discussion.
Jetpack by WordPress.com


If you are looking for tons of functions, Jetpack is a great solution for. It contains  various modules that you can enable/disable at any time. Jetpack includes site backup, spam protection, sharing, monitoring and so on. It checks your website performance and informs you about uptime. You can publicize your post automatically and create public engagement. Spam controlling is a nice feature of this plugin. Photon optimizes website images and makes your website light. You can send posts to your audience email addresses.
Akismet

Akismet filters all comments on your blog and detects spam comments. It saves your time and website from any unnecessary comments by flagging them and you will get the comment history in the Akismet panel. If you want, Akismet can remove the comments that looks like spam and you can moderate them manually.
Yoast SEO Plugin


Asuming that you have a minimum knowledge about search engine optimization, I am not discussing about SEO. I can just say, Yoast SEO plugin is recommended by WordPress.com. I thing you can now imagine the power of this plugin easily. If you are worried about on page SEO, Yoast is your all in one solution. It optimizes your website and provide necessary suggestions to improve your website contant.
You can mention focus keyword, title, meta description and even permalink. Testing your content readability, Yoast measures the whole content and shows the quality with score.
Contact Form 7


Contact page or option is a must-have feature for each and every website. It doesn't matter whether you are oparting a business website perdoanl blog or any kind of website, you must enable a contact way so that your audience can reach you in a easy way. Contact form 7 is a great dynamic contact page builder, where you can create a contact form without knowing a single line of code.
Google XML Sitemaps


Google XML Sitemaps is designed just with one simple goal; to create sitemap for website. With is plugin, you can generate any version of sitemaps and will help you to compare all versions to each other. The plugin includes modifying notification settings, XSLT stylesheets, additional custom pages, priorities, sitemap content types, excluded items, change frequencies and priorities.
Wordfence Security


Attacks on WordPress is increasing in an alarming rate. WP sites are now being attacked much frequently and severely and security is not an option for the site owner. Wordfence is one of the most effective security plugins for WordPress. It offers an all in one solution with real time monitoring. You'll find the plugin in the WordPress repository.The plugin is very easy to install and setup.
WP Total Cache

Now a days, people are expecting any website loading within two seconds or less. Anything that takes more than this time drives the visitors away. One of the most effective way to load your webite is to enable your website caching.  In case of WordPress, there are many plugins to cache your website. WP Total Cache is one of the most popular plugins for caching. One million plus installs prove that it is on the track. You can do page caching, minification, database caching, CDN integration etc with WP Total Cache.
WooCommerce

WooCommerce is one of the best plugins using WordPress as the eCommerce platform. Due to very easy installation & integration, it has become very much popular plugin for building eCommerce website with WordPress. Flexibility is a great characteristic of WooCommerce and site owners can make any change to the eCommerce store. The built in analytics system makes a wide array of statistics crystal clear. A vast amount of WP themes are developed focusing WooCommerce. Last of all I can say it's a all in one solution for your eCommerce store.
WordPress Importer


WordPress Importer is a built in plugin developed by WordPress.org. It is used to import the following content from a WordPress export file:
Posts, pages and other custom post types
Comments
Custom fields and post meta
Categories, tags and terms from custom taxonomies
Authors
Tasks are now a days has been so much easy with this plugin.
NextGen Gallery
NextGen Gallery is one of the most popular gallery plugin and has taken the convenience to the next level with more than 9 million downloads. The plugin really helps WP users to design their blogs efficiently. NextGEN Gallery Offers:
State of the art engine for uploading and managing galleries of images.
Batch uploads to save time.
Imported Meta data.
Add/delete/rearrange/sort images.
Editing thumbnails.
Functions to group galleries into albums.
Two front-end display styles which come with a wide array of options for controlling size, styles, and effects.
These features are very user friendly, and can really help everyday bloggers, or various companies using WordPress to handle information flow much easier.
I hope this article will help you to explore WordPress in a easier way. If you really liked this article, please subscribe to our newsletter to get more articles like this.
If you are looking for hosting service with optimized performance, our WordPress Hosting is a great solution for you.
Thank you for reading the article. I will be back with my next part of this series.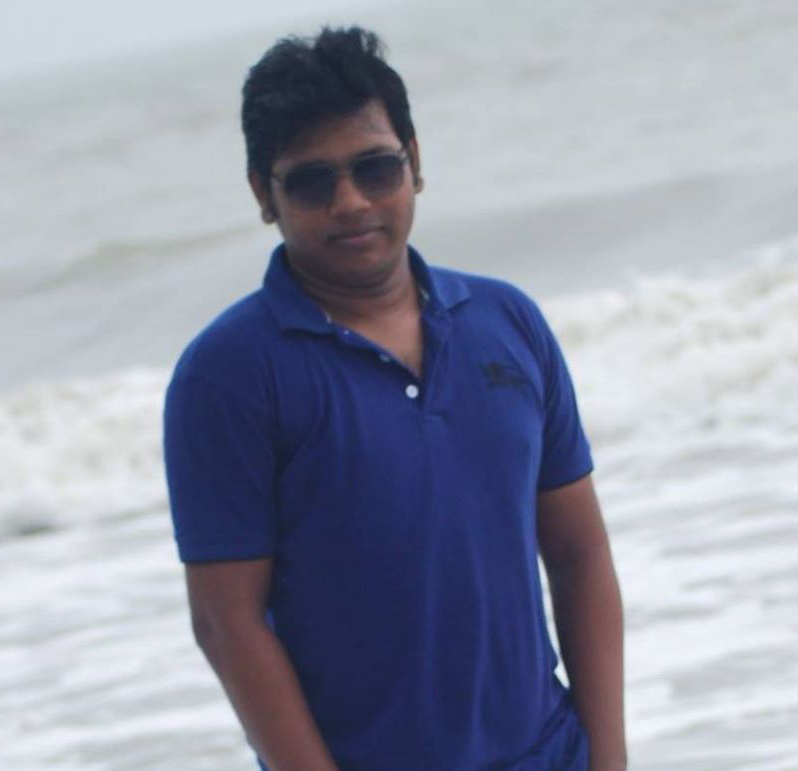 Saief is the founder and CEO of VernalWeb, a fast growing web hosting company. Saief is a digital marketing enthusiast. He's on a valiant quest to discover effective marketing strategies then share those secrets with VernalWeb users.