When conversion rates for ecommerce websites drop, it is a sign that something isn't working right. Conversion rates are an important part of the success equation for any website owner.
The average conversion rate on a website is about 2.5%. That means that only 2 out of every 100 visitors to your site actually convert into customers. The good news is that there are ways to increase your conversion rate and boost sales! This post will give you 28 reasons why ecommerce conversion rates drop and how to fix them so that more people buy from your store!
It's time to start increasing your conversions today!
What is conversion rate optimization?
Conversion Rate Optimization (CRO) is the process of increasing conversion on your ecommerce site. Conversion in e-commerce consists of visitors that make purchases, register for email newsletters or any other desired action. It's pretty straight forward but you may not know where to start because there are many aspects that could be changed to increase conversion. Here I've narrowed it down to certain important aspects which will help you tweak your conversion rate!
Reasons why conversion rates drop?
Here are 28 reasons why ecommerce conversion rates drop:
1. Too many options
If you don't provide customer with a quick decision path, they'll get frustrated trying to decide and leave your site. Offer the most popular/discounted products found elsewhere on your site or social media outlets. You should also limit the number of conversion steps (keep it short!).
2. Poor site design
The design quality of your ecommerce site can make or break conversion rates, depending on what you do with it (or don't do). Make sure it's optimized for quick loading times; this means optimizing images so they load quickly without causing server crashes! Also test the color scheme against a large variety of browsers, including iPad and other tablets.
3. Lack of trust
People won't buy from you if they don't perceive you as being trustworthy enough to facilitate their online transactions. This could be signs such as no privacy policy, no ssl certificate, insecure checkout using a Paypal account or any other conversion avenue you're running, on the order page.
4. Not optimizing for mobile users
In 2017, according to BBC News, 55% of all Google searches and 65% of all Facebook social media activity were done from mobile devices. That's a pretty staggering number considering it was less than 10 years ago that smartphones weren't even mainstream… Nowadays anyone who doesn't have at least one smart device in their household (or more!) is definitely living under a rock. And if eCommerce store owners don't optimize their websites for mobile devices then they are missing out on an enormous opportunity to boost sales conversion as people are increasingly shopping from their phones.
5. The conversion barrier
The conversion barrier includes everything that goes into getting your customer to the conversion point such as load time and difficulty in completing the conversion form without errors. Does it take longer than 3 seconds to load? Is your conversion process easy to use? Do you offer bulk discounts if someone buys more than one item? All of these questions will help you optimize conversion rates.
6. Design issues
Design isn't just a conversion issue, it's also an issue with bounce rate! Split-testing your conversion process against various design ideas could be the difference between success and failure for conversion rates on ecommerce sites. Also offer discounts such as: Save 20% today if you buy two products or subscribe to our newsletter; these types of offers can get people hooked on your site by giving them little more reasons why they should stay and complete the conversion process.
7. Lacking conversion options
There are so many conversion options out there for ecommerce sites, it's easy to overlook some when you're just getting started. The conversion rate will be influenced by conversion options between products/services you offer too. Test them all until you find about 10 that work well together! You'll then have the option of creating a custom conversion process with any combination of those 10 conversion prompts that work well together!
8. Lack of clear calls to action
A lack of clearly defined actions which guide customers through your marketing funnel, can lead to bad conversion results on ecommerce websites where people don't know what to do next. So make checkout process easy by adding call to action where conversion is needed and remove extra steps which make users annoyed!
9. Poor usability
Your site needs to be designed around the customer journey for you to maximize your conversions on ecommerce websites. This means that there must be clear calls to action, a sense of urgency, trust from customers, belief in the value they will receive, ease of use and most importantly; all experiences should convert!
10. Broken links and navigation issues
When your potential customers are forced to navigate through dead-end pages or broken links it creates confusion about what's going on with the website – giving them reasons not to complete their buying process. Make sure you test your ecommerce conversion regularly and fix broken conversion points as soon as they're reported by visitors on conversion!
11. Lack of customer service
Trust conversion is fundamental to building strong relationships with existing, new or potential customers and ensure that conversion rates happen on ecommerce websites where people don't have enough reasons why they should start converting just yet! So what can you do to increase the conversion rate? You need to walk your customers through a few conversion points before they convert; for example: What are the benefits of converting today? Why are we receiving instant value from our purchase? This should be followed up by communication strategies such as email marketing, call campaigns & SMS messages which remind them of their current conversion points and start building a relationship!
12. Lack of social proof
Social proof can be created by influential personalities that have established credibility! It should also be noted that even people with no influence over others can add the conversion to your ecommerce business too if they're possessing "safe traits". What are safe conversion traits? These are: honesty, competence, attractiveness & trustworthiness; these traits allow customers to determine whether or not you're trustworthy enough for them to buy from you and get started converting immediately! You can build up your social proof on your website once you've chosen those influencers who will help convert traffic into paying customers. Use their photos on landing pages as well as mentioning them on checkout pages.
13. Lack of empathy conversion
When you're starting out in conversion, it's easy to forget that the people using your website are still human beings: with feelings, emotions and a conversion process that needs conversion too! So don't just focus on the functional side of your ecommerce website; make sure you show customers that you care about their experience as they convert because remember; it takes more than "the best" conversion rate to build an ecommerce business… it takes empathy conversion too!
14. Lack of integrated CRM strategy
If you're serious about driving conversions for an ecommerce site , then it's critical that you have a fully-integrated CRM system in place. A conversion CRM will help you acquire more conversion points, convert them into paying customers and make sure that they come back again! But what should you look for in a conversion system? You need to be able to segment your conversion lists & campaigns based on customer behavior; if you see that they've been browsing your ecommerce website but not converting, then move them over to a specific conversion campaign & track their activities within that conversion process! If things aren't working out with an existing campaign, you can easily take them down and try running another one without any downtime. And remember: it's always better to start with too many than too little; this way you'll have room to scale up (or down) as you continue to refine your conversion rate optimization… now that's smart ecommerce conversion!
15. Lack of content mapping strategy
Very few conversion points know in advance what their conversion process is going to be like when they arrive on a conversion website. They might have an idea of what it should look like while converting, but the reality is often very different than how they expected it to be. When you're using your ecommerce website conversion for the first time or even return for more conversions, content mapping will help speed up your conversion process and optimize it according to each visitor's needs & tastes! This way you'll never waste precious time and money with useless ads & landing pages again, because you'll know exactly what is going to happen… or not!
16. Not responding & considering feedback from users
Customer feedback is great way to improvement! Never take your customers for granted, always respond quickly to any questions they might have and make sure you're available 24/7 to help them out if they need it. The truth is: people will be more likely to convert on your ecommerce website, if you're there when they do (and even when they don't)!
17. Not A/B testing frequently
When you're running an ecommerce website conversion, there will always be some factors that affect conversions more than others. But unless you test your hypothesis on a small scale first and then expand if it's successful, you'll never know what works best for your visitors in order to drive the greatest number of conversions! And as soon as one element is no longer effective, it's important to continuously adapt & optimize, so that you can stay ahead of the competition.
18. Not monitoring ecommerce website conversion stats daily
If there were two things every conversion point should do on a regular basis, they would be: exercising regularly and tracking their ecommerce website conversion stats daily! Not only will this help you see patterns that you didn't expect and optimize accordingly, but it'll also show you what is getting shared & liked the most on social media and allow you to engage with your audience.
When trying to convert in a particular ecommerce website conversion process, I always found that a quick glance at my stats each morning was enough for me to fully prepare myself for the day ahead.
19. Conversion process too complicated or unclear
The worst conversion point experience possible has got to be an ecommerce website where there's no logical order or clear call-to-action. When visitors find that their needs aren't being met, they're going to leave and won't return until they've found what they were looking for! So make sure you're being as clear & concise with your ecommerce website conversion process as possible, so that conversion points will have the best possible chance of converting.
20. Not attracting high enough traffic
While this is a problem which can be solved by many other factors in our list, we felt it was important that we give it a place on our conversion program checklist as well. if you aren't getting enough traffic through to your landing page and other ecommerce conversions, you'll never convert no matter how effective your content or design! And to acquire more traffic, it's not just about how many leads you can bring in at once, but also about what kind of traffic they are. Is your ecommerce website buying process optimized for high-level conversion?
21. No effective ecommerce website conversion copywriting
One of the biggest challenges when it comes to user experience on an online ecommerce website is for there to be a sense of urgency: people want to be able to convert quickly before they lose interest and sign-out! But in order for that sense of urgency, you need your CTA copy on your landing page masterclass and throughout your ecommerce website's selling process to work together. And as with most things in life, quality content doesn't just happen… so make sure you're focusing some time each day on writing great sales copy.
22. Not staying consistent with your design & data analytics
One of the worst ways to design for ecommerce website conversions is to do it all by yourself! What you need is a range of people from different fields & locations giving their feedback on your design mockups and showing you what they see in terms of conversion. By getting as many opinions as possible about your ecommerce's conversion process, you'll gain a better insight into where improvements can be made.
23. Not keeping conversion process as simple as possible
What we've said elsewhere in this article about the importance of a clear call to action is just as important here: you want to make it really easy for visitors to convert on your ecommerce website! And there are only two ways you can do that: by offering them something they want… or hiding whatever it is you're selling behind a lot of extra features and then making them work way too hard to find it! So keep things simple by using only what's necessary and removing any clutter & distraction from your ecommerce conversion page.
24. Not optimizing your conversion for every stage of the sales funnel
Even if you're doing everything right with your ecommerce website's conversion process, there are still going to be people who don't want what you sell! There are some ecommerce websites that convert well even when they only have a small audience but only sell one thing. But on most ecommerce websites if you don't optimize for all stages of the sales funnels and get people moving through them at different rates.
25. Not optimizing your checkout process for conversions
The basics of optimization in this checklist can be applied universally throughout all of the parts of your eCommerce business… but when it comes to the core purpose of conversion (which is to convert people into paying customers), we're going to need the specific tool of effective conversion copywriting! So all of those articles and blog posts you find in your research about calls-to-action should be applied throughout your ecommerce website checkout process.
Because what you want on your ecommerce conversion page, and throughout your eCommerce business, are smoothly flowing conversion paths that lead visitors through their journey from visitor to buyer. You'll be amazed at how much difference this seemingly small little detail of the checkout process can make.
26. Not including a discount on pricing
There are few things more effective for boosting eCommerce store sales, and building loyalty to your brand, than offering a discount off regular prices! You can include them within search ads you run through Google or Bing… you can offer discounts with deals-of-the-day on social media marketing… or you could simply promote flash sales on an ad banner over the top of the homepage! Whatever way you choose to go about it – don't miss out this highly effective marketing strategy.
27. Not Updating Your ecommerce Website Enough
If you're running a business online – whether it's an eCommerce store or membership website, what was the last time you updated your site? A few months ago? Or even yesterday? As part of your SEO checklist, how often are you checking in with Google and Bing to see what new content they want from you? If there are no manual penalties on your website and all of your keywords are ranking well, then that probably means that your ranking is high enough for them not to bother asking anymore… But if you want to maintain that high-rank position at all costs, then you're going to have to keep updating your website – is not a task you can take lightly!
28. Not Using a Shipping Calculator on Your eCommerce Website
According to a study by UPS and reported in the Huffington Post, only 56% of online shoppers will complete an order form if there is no shipping calculator. Those are pretty bad conversion rate numbers! Of those that did use the shipping calculator: According to another study by Accenture Strategy, 45% added more items to their cart after using the calculator! You can either have a free shipping option for all customers (which will dramatically increase your sales) or you could offer a choice of different delivery options with individual prices for each level.
Final Words
As a result of the changes to Google's algorithm, it is more important than ever that you are aware of conversion rate optimization (CRO) and how to implement CRO on your ecommerce site. The goal is not only just getting people through the door but also converting them into customers or clients for life. There are many ways in which an online retailer can increase their conversion rates by improving customer experience, product information, content marketing strategy and user interface design. Once these aspects have been improved, one must then set about testing different versions of pages with potential improvements so that they know what works best before rolling out any new change onto all pages across the website as well as running A/B tests against each other.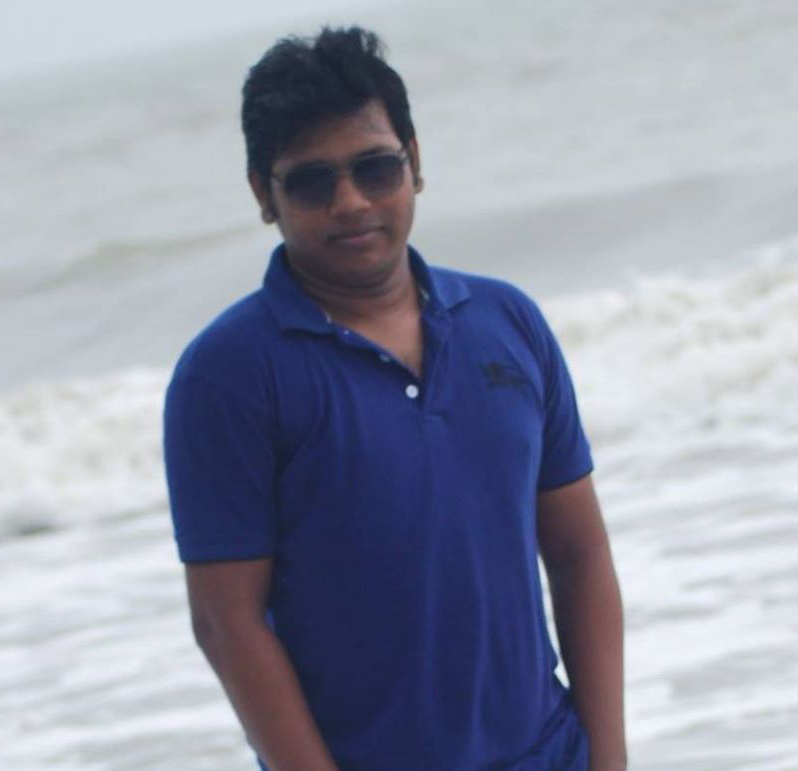 Saief is the founder and CEO of VernalWeb, a fast growing web hosting company. Saief is a digital marketing enthusiast. He's on a valiant quest to discover effective marketing strategies then share those secrets with VernalWeb users.