If you are launching your website for the first time, choosing the hosting solution can be one for the challenging as well as critical aspects for you. Having a clear idea on different types of web hosting is very important for your website's success.
But the good news is when you break it down, hosting is no more confusing as it first seems to be. Doing a little research on it, you will be able to select the right hosting plan for your website.
Today, we will talk about shared hosting, the most popular and budget-friendly hosting service for small and medium website owners. We'll dig some crucial features and factors you may consider in determining whether shared hosting is the best choice for you. Let's get started.
How Does Shared Hosting Work?
You will find the meaning of shared hosting in its name. If your website is hosted on a shared server, it shares its physical server resources with other websites. Getting confused? Let's see how a server and hosting process works.
Every website you see on the web is hosted (stored) on one or more physical servers (similar to your computer). The server and user both are connected via the internet. So the website is publicly available to users. When a user browses the website URL (i.e facebook.com), the browser detects the server (where your website is hosted).
The browser requests data to the server and the server responds to the requests and provides all data to the browser. Then the browser loads data on your requested website and you see the webpage on your browser.
When you are using shared hosting, one server stores all data of several websites like yours'. So the server resources are shared among all websites there.
Due to fewer resources on the shared hosting than dedicated hosting, it tends to be less expensive. You won't need to worry about the technical aspects of shared hosting as it's maintained by the hosting provider. However, shared hosting has many drawbacks as several websites share the server resources.
Still now shared hosting is one of the popular hosting schemes to the newest website owners due to the less cost and easier maintenance.
Should You Choose Shared Hosting? (5 Key Factors)
After learning about shared hosting, you need to know if you should select shared hosting rather than others. Let's discuss 5 key factors you should consider to determine whether shared hosting is right for you or not.
1. How Much Resource Does Your Website Require?
As we mentioned earlier, with shared hosting your server resource is shared with other websites (two or even hundreds). This can lead to some problems that may have a significant impact on your website growth.
Shared hosting plans offer limited storage and features in most cases. If you have a large website, shared hosting may not be the right choice for you. Moreover, other websites hosted on your server may take up more storage space and push your website to the fringes.
The same rule applies to your website traffic a. If you start getting huge traffic to your website all at once, your website performance may fall due to limited resources. Similarly, any other website hosted on your server with a traffic spike will overload the server and may push your site down. The same thing can happen to other websites.
Overselling is a common issue on shared servers. If a server contains 500 websites with a capacity of 200 websites, it will lead to poor performance for all websites hosted there.
So, your website's performance can be affected by other websites. Heavy websites and their traffic may slow down your site's speed and performance even if your website is highly optimized.
If you are going through the same issue, VPS hosting can be a good alternative for you. Although with VPS plans, still server resources are shared with others, each website will have its own storage and resources and it doesn't need to share with others. This is a perfect option for those who are not ready to take a dedicated hosting and even not interested in staying with shared plans.
2. How User-Friendly Is Your Hosting? Your Technical Expertise Matters
If you are just starting right, you may not have enough expertise in managing a dedicated server. With shared plans, you won't need to take the responsibility of managing your server rather your provider will do that for you. So if you aren't expert enough, shared hosting can be a good option to start. You just need to make sure your website is working fine.
Check the hosting control panel that is used to manage your hosting. It should be user-friendly & easy-to-navigate. Before purchasing a hosting plan form any company, you need to make sure the hosting control panel is easy to use and there are enough available tools and resources to help you out.
At VernalWeb, we offer cPanel as our hosting control panel, which is the easiest and most popular control panel around the world. It's really amazing for all users. Even beginners can use it without any hassle.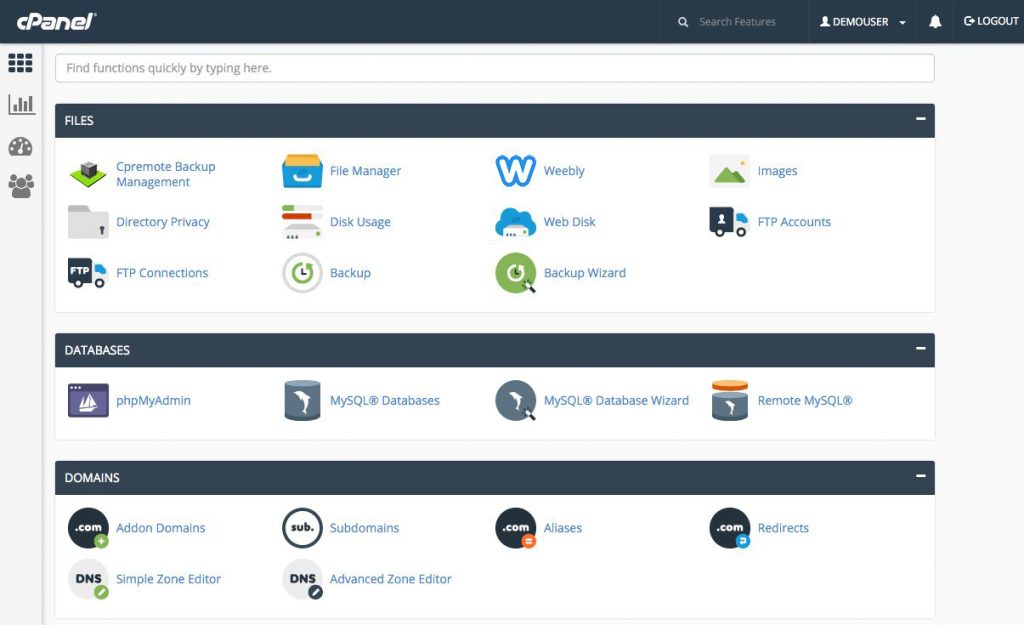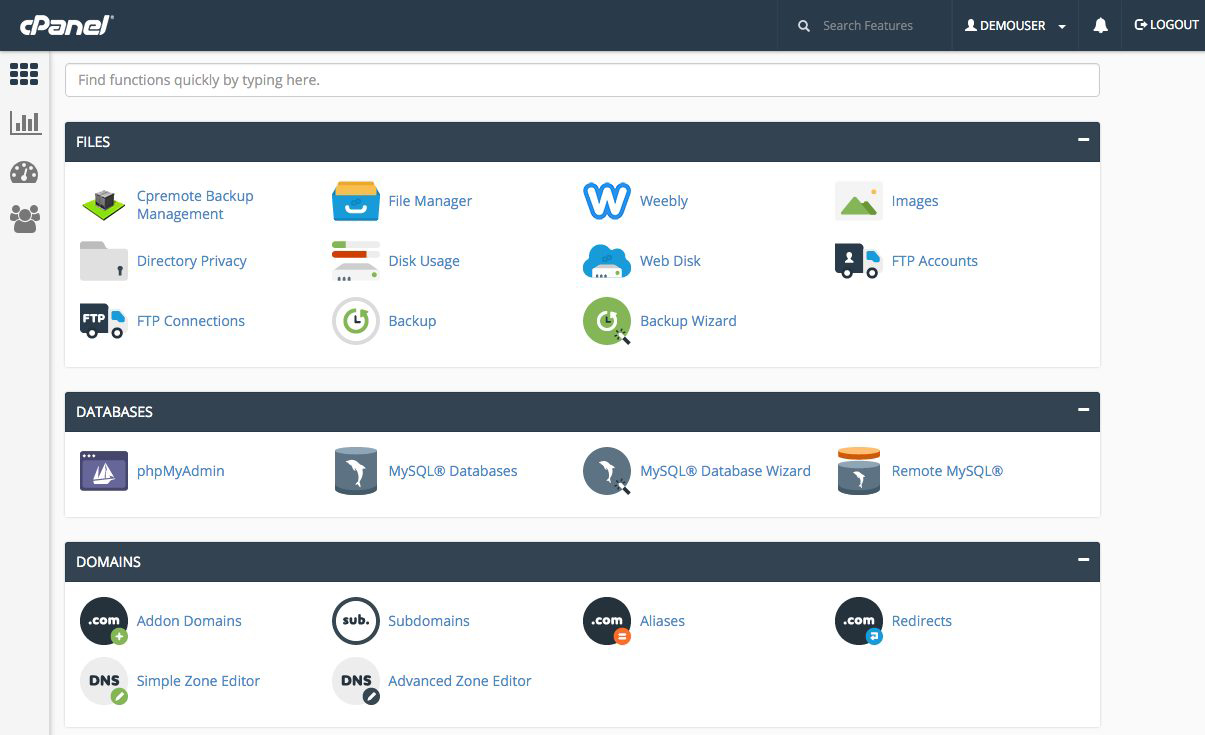 Another important consideration is the plan upgrade process. You need to check how easily you can upgrade your current hosting plan. While shared plans are very much perfect for starting off, as your site grows you will need to move on to a larger hosting plan.
At VernalWeb, upgrading your hosting plan is just one click away in your client area.
Hosting management is an unavoidable part of your website. You need to use your control panel very frequently. So having a user-friendly panel with easy management is crucial to saving your time and effort.
3. What Are The Shared Hosting Limitations?
If you are not aware of what the essential requirements for your site are, there is a great chance of being stuck with your shared hosting. Although some hosting providers offer unlimited hosting, you are restricted by their fair usage policy (FUP).
Let's see some limitations you may face in your shared hosting account:
Storage restriction: With your shared hosting, you may face the storage limit.
Memory Limit: Your website can be restricted with usable memory. If your site grows at a point and consumes more than allotted resources, you may need to upgrade your current plan immediately to keep your site up & running smoothly.
File Limit: As you are using a shared server, there are many other websites on the server. If any of those are infected by malware attacks, it's possible it could spread all the sites of the server. That's why you may face restrictions on types of files you can upload to your website.
Bandwidth Limit: You may face the shortage of bandwidth limits in your hosting account.
Email Usage Limit: Email is now-a-days very sensitive. Your email usage can be strictly controlled by your host.
Spamming & Other Issues: If your website is somehow hacked or your provider finds any evidence of spamming, your hosting account can be temporarily suspended or permanently terminated by the company.
Besides these, there are lots of limitations on shared accounts. You must find if these types of limitations have any major impact on your website or not. However, if you can make sure your website will be healthy with shared hosting, you must move on.
4. Do You Need Any Customization on Your Server?
This is clearly stated here that shared servers are not customizable. Suppose, your website is hosted on a shared hosting plan and you need a specific extension installed on the server for your website. There is a chance of not being able to install that extension or plugin on the server. So if your website has specific hosting environment requirements that are not commonly used or has a drawback to the common users, shared hosting may not be an ideal choice for your website.
5. What Are your Expected Budget & Features?
As you already know shared hosting is less expensive than all other types of hosting like VPS or Dedicated. Since you are using just a portion of a server and its resources, the price you need to pay is very much affordable.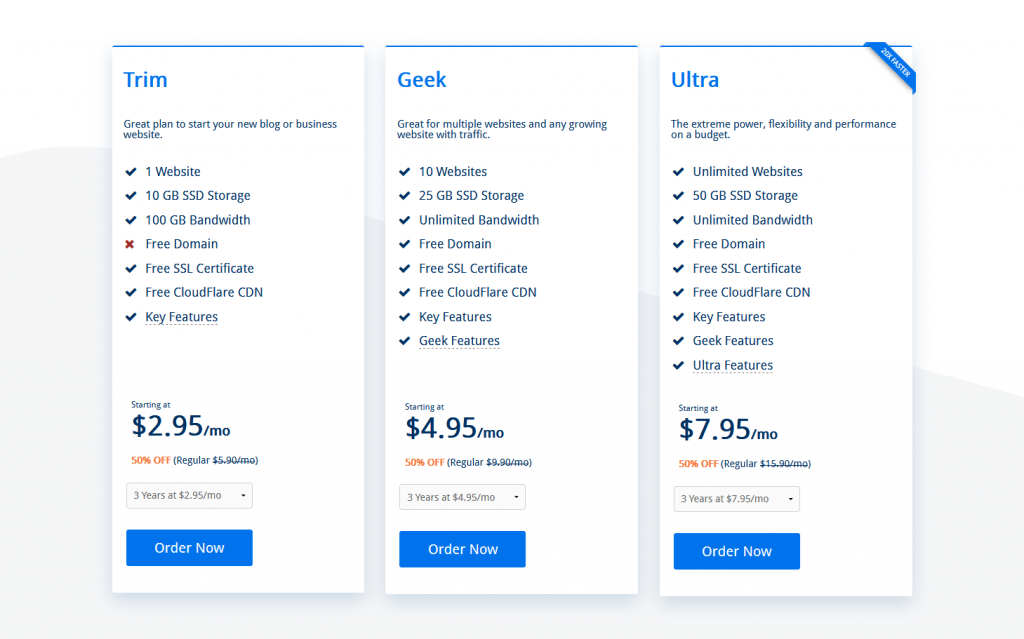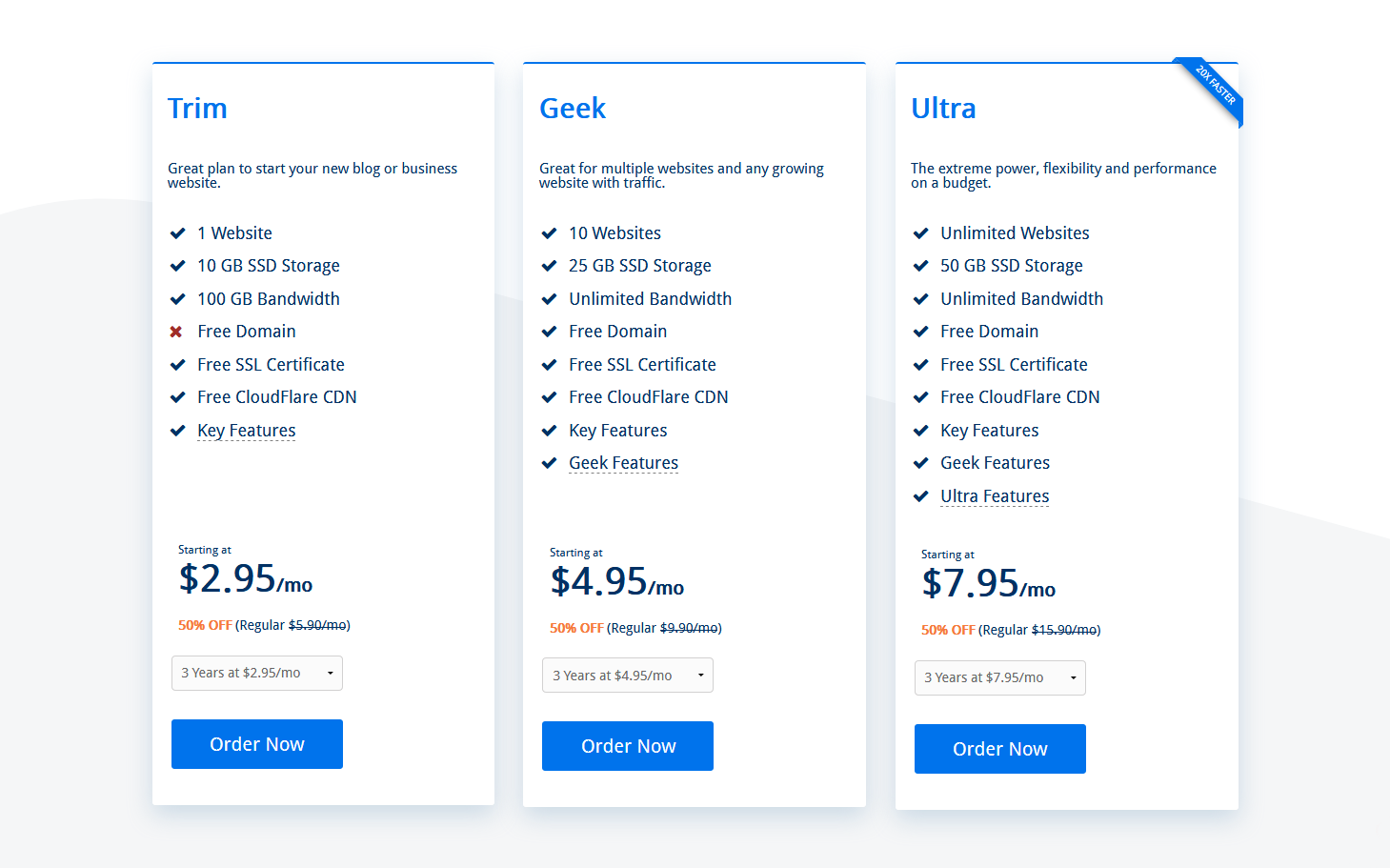 If you have a look at our shared hosting plans at VernalWeb, the Trim plan starts from just $2.95 per month. Anyone can afford this price even if he is not interested in investing a good amount on his website upfront. If you compare this with our dedicated hosting plans, you will see a large gap in the pricing between them. Although our dedicated plans are cheaper than the most other providers', you will find a huge price gap between shared and dedicated or even VPS.
Choosing The Right Hosting Package

If you are a beginner, choosing the right hosting plan may seem confusing. Once you gather a good amount of knowledge on shared hosting and basic elements of hosting, you will be more confident in selecting the right one.
Whether you are a blogger, designer, developer, or small-business owner, VernalWeb has been on the track to offer you highly secure, best performing and most affordable shared hosting for you. Host your website right now with the right plan!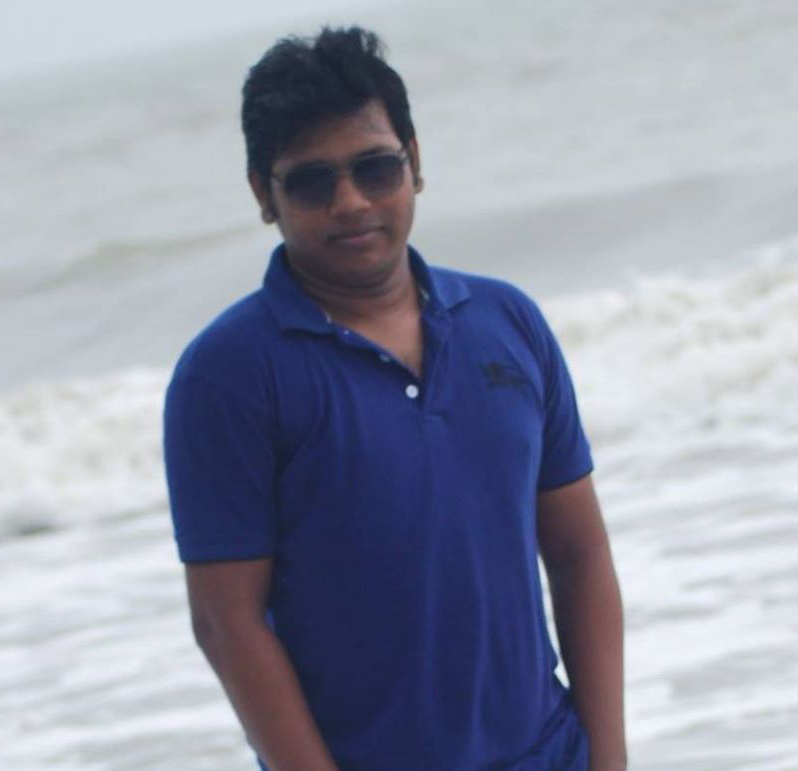 Saief is the founder and CEO of VernalWeb, a fast growing web hosting company. Saief is a digital marketing enthusiast. He's on a valiant quest to discover effective marketing strategies then share those secrets with VernalWeb users.